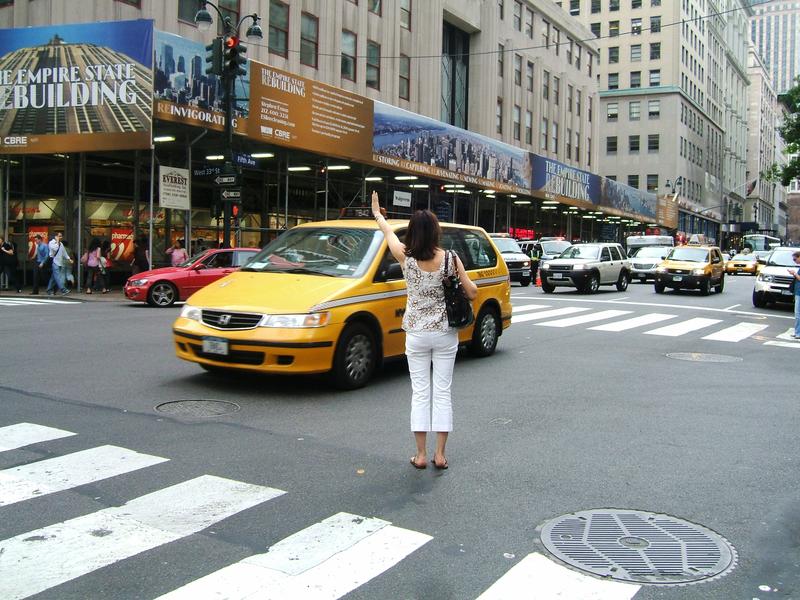 New Yorkers will soon be able to lift their smartphones instead of their arms when they want to hail a yellow cab.
A Manhattan judge lifted a restraining order and ruled Tuesday that the city's e-hail pilot program can go ahead.
Several months ago, the New York City Taxi and Limousine Commission voted to approve a 12-month program allowing yellow taxis to respond to electronic smartphone hails. But the city was promptly sued by two livery car owner groups, who claimed that they have the exclusive right to respond to pre-arranged hails and that the pilot program was discriminatory, illegal, and irreversible.
Those claims were knocked down by state Supreme Court Justice Carol Huff in her ruling. "When the period is over," she wrote, "neither the TLC nor any other respondent can install the Program permanently by fiat, but still must hold hearings...That an e-hail system might eventually be permanently implemented because the Program proved to be popular, effective and lawful is not a valid argument against it."
The decision delighted hailing apps like Uber, which have been hungrily eying the New York City market. Travis Kalanick, the CEO of app company Uber and no stranger to polarizing statements, said in an email that "New York City has some of the deepest dug-in, most entrenched special interests in the country. The fact that Taxi Commissioner David Yassky and Mayor Mike Bloomberg were able to overcome the transportation industry's blatant self-interest should be a lesson for other cities and states who also want to be forward-looking, tech-friendly and visionary."

Randy Mastro, an attorney for the Livery Round Table and the Black Car Assistance Corporation, the groups suing the city, said in a statement: "While we are continuing to review it, this decision is so fundamentally wrong in so many respects that we are contemplating an appeal."
TLC head David Yassky called the judge's decision "a victory for all the riders who want to decide for themselves what technologies and services they want to use."
He added: "Thanks to today's ruling, they have that choice."
Listen to TN's @AlexGoldmark take e-hail for a test drive here.