At Corruption Appearance, Politicians Greeted by Supporters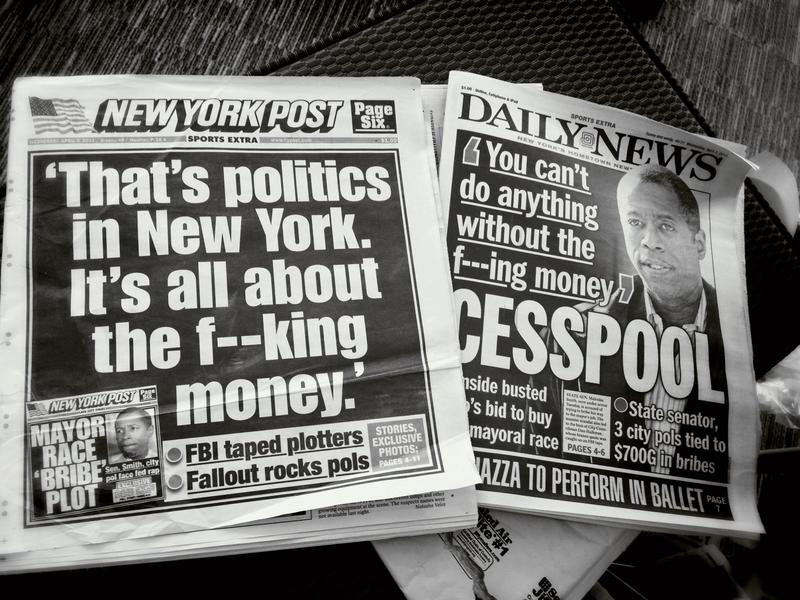 Queens State Senator Malcolm Smith entered the White Plains federal courthouse Tuesday in a navy blue three-piece suit, smiling and shaking hands with well-wishers.
Smith, Queens City Councilman Dan Halloran and four others were being arraigned on charges of attempting to rig the mayoral election this year.
But the only remnant of the initial outrage over the alleged corruption present was a line of a dozen protesters yelling about clean elections at defendants as they entered the courthouse. 
Inside, supports packed the wood-paneled courtroom. Smith and Halloran shared a table before federal Magistrate Judge Lisa Margaret Smith.
Archbishop Russell James, a pastor from Queens, was one of the supporters on hand. He says he backs Smith because the senator is a family man who's hurting, and needs spiritual leaders to stand by him.
The proceedings were brief. All six defendants - including Smith and Halloran - pleaded not guilty.
Outside the courtroom, Halloran, wearing his City Council pin, smiled and told reporters he couldn't comment.
Smith also declined to speak to the press. He moved from group to group, whispering thanks to supporters. And there were many.
There should be, one said, the senator has been very good to his district.