Kingsbridge Armory in Bronx Slated for Ice Sports Complex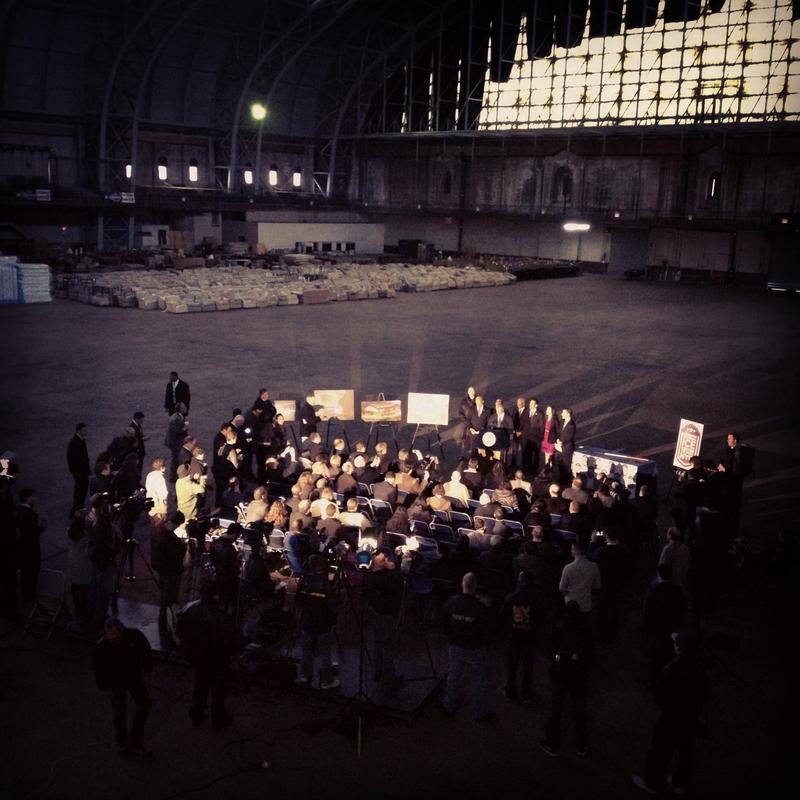 The Bronx may soon be home to the world's largest indoor ice sports complex. The city plans to transform the Kingsbridge Armory into a 750,000 square-foot ice sports complex that includes nine rinks on two levels.
Developing the Armory has been one of the Bloomberg administration's signature development projects. It's also been vacant for more than a decade.
"The road wasn't easy, and no major development project ever is," Mayor Michael Bloomberg said, standing at the center of the cavernous brick space. "But the alternative, not reaching an agreement, and allowing this armory to remain empty and stand as a symbol of the abandonment that once plagued the Bronx was simply unthinkable."
Across the street from the Kingsbridge Armory, at the Osvaldo #6 barber shop, Anthony Hernandez doubts many kids from the Bronx would be interested in learning to play ice hockey.
"I think wasting valuable space on ice skating for kids that what they look for, especially here in the Bronx, is involved in basketball or baseball," Hernandez, 27, said.
The armory has been empty since 1996. Officials expect the complex to draw 2 million visitors a year.
The city spent $30 million to renovate the building in 2002. The developer will pay an additional $275 million to complete the project.
Former New York Ranger captain Mark Messier and Olympic gold medal figure skater Sarah Hughes will help develop a program for kids in the Bronx to learn ice sports.
Mario Davila, 16, walked by the historic brick building and mused about trying ice skating, if the project ever gets completed. But he has other thoughts for how to use the Armory.
"In this big building, put something educational, either a museum, a place for kids to learn history, turn it into a school, or just do anything except putting an ice skating rink, a hang out spot," he said.