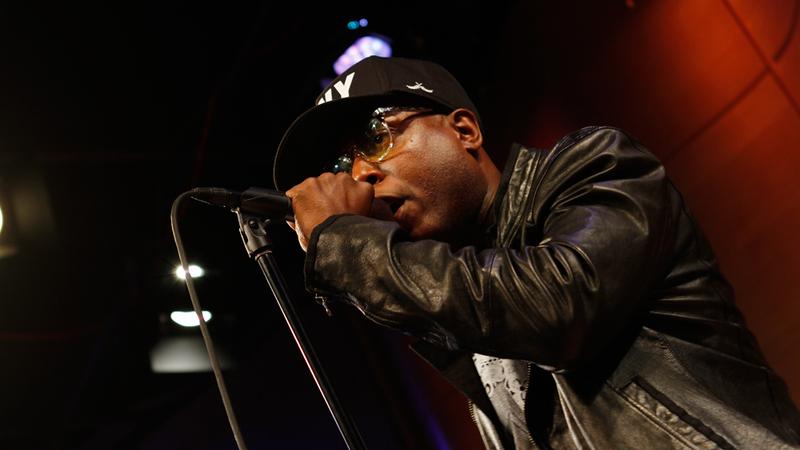 Both as a solo artist and one-half of the hip-hop duo Black Star (with Yasiin Bey, the rapper and actor formerly known as Mos Def), Talib Kweli has become known for his broad-ranging lyrics and rapid-fire delivery throughout his 20-year career. His latest and fifth album, Prisoner Of Conscious, is out in May and includes guest appearances from artists like Kendrick Lamar, Miguel, Melanie Fiona, and Busta Rhymes.
In addition to a live performance, Soundcheck host John Schaefer joins Kweli on stage for a conversation about the territory between the personal and the political — and about his myriad projects.
For more photos, visit Soundcheck's Tumblr page.
"Going Hard"
"Upper Echelon"
"Turnt Up"
"Come Here"
"Get By"