NYPD Commissioner Calls for More Surveillance Cameras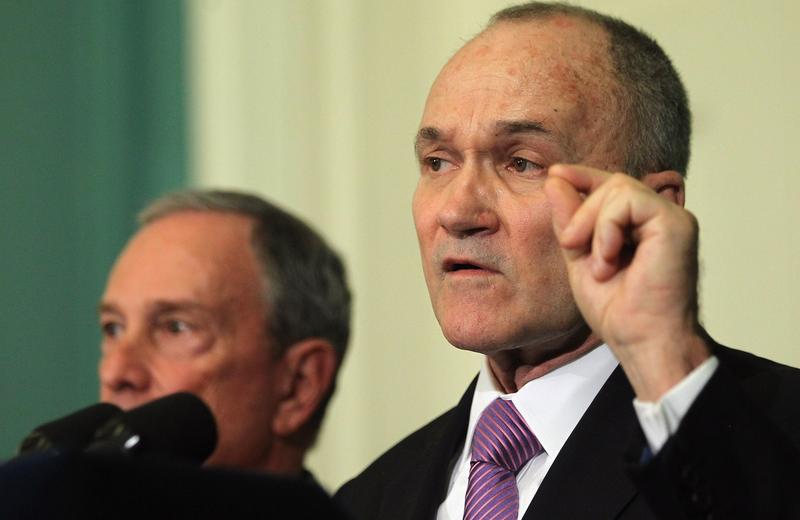 Could more cameras in New York City help prevent attacks like the one at the Boston Marathon? That's what Police Commissioner Ray Kelly says the NYPD is looking into.
The department already uses so-called smart cameras that hone in on unattended bags, and set off alarms.
Kelly dismisses critics who argue that increased cameras threaten privacy rights, giving governments the ability to monitor people in public spaces.
 "The people who complain about it, I would say, are a relatively small number of folks, because the genie is out of the bottle," Kelly said. "People realize that everywhere you go now, your picture is taken."
Listen to WNYC's Amy Edding's full interview with Commissioner Kelly above.
So-Called Smart Cameras Haven't Always Made the Grade

Surveillance cameras helped authorities find the suspects in the Boston Marathon bombing — giving more fuel to NYPD Commissioner Ray Kelly's argument that the more cameras exist, the better.
The NYPD is touting its use of the so-called smart cameras that have been used for nearly a decade in Lower Manhattan to identify potential threats such as unattended bags left for too long.
"I'm a major proponent of cameras," Kelly said on MSNBC's Morning Joe. "I think the privacy issue has really been taken off the table."
The technology also has industrial applications, such as quality control at bottling plants and on car assembly lines.
But it hasn't been so effective in the past. The MTA proposed using similar cameras after the London Bombing in 2005. The project was abandoned a few years later when the software reportedly had difficulty differentiating stationary objects from moving ones.
Donna Lieberman, the executive director of NYCLU, says that, although high-tech cameras offer tremendous potential, they've been unable to stop attacks.
"There's no question but surveillance is here and it's here to stay," she said. "The question is how we reduce the risk that we turn into a society where the government knows everything there is about you."