New Sounds
Still More Cool Stuff: Ensemble Bash, Cellos for Film, String Quartet & Gamelan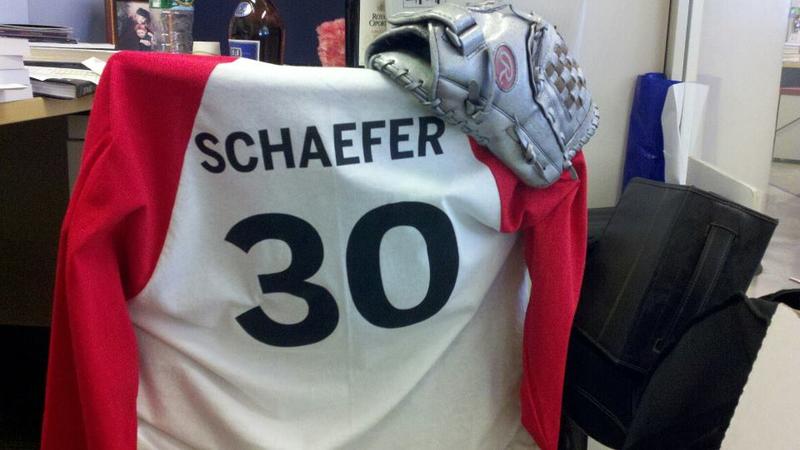 by the New Sounds Staff —
There's been too much quiet for too long from the impatient staff.  During the brief hiatus, the softball season began, and was then disrupted. (Go NYPR Independents!)  The recently-hobbled and still impatient-to-recover staff has had a lot of fun on the internets while trying her level best to bounce back.  Here's a sampling of musical things that brought joy and delight while icing and elevating. Maybe someday John Schaefer will get a chance to hear them.
This new recording of works by Christine Southworth is simply entrancing.  It includes the work  "Super Collider."  On the recording, direct from the composer herself, the string quartet (Kronos) has a lot more presence than in the live recording of "Super Collider." The work is an intense journey, to be sure. The other quartets, "Honey Flyers," as played by the Calder Quartet & "Volcano" performed by the young stars of Face the Music are equally arresting, explosive, & unsettling.


This video was of the premiere, live at Lincoln Center Out of Doors, August 13, 2010, also featuring Kronos Quartet and Gamelan Elektrika, who are part of this studio recording.
From an unexpected Tumblr post, here is one of the music cues for "Future Weather," a film by Jenny Deller with music composed by cellist Erik Friedlander.
Can't decide if the staff is more impatient for the film or for Mr. Friedlander to expand on some of the tunes.
And it might be no secret that the impatient staff, (now including our hardworking intern, Caroline!) is into beating on loud things (don't think Caroline is…yet.)  While searching for something else, we stumbled on this find of percussion music by the UK-based quartet ensemblebash. "A Doll's House" is a joyous collection of works from the past 10 years by several different composers, among them Graham Fitkin, Howard Skempton, and Stewart Copeland (yep, THAT one.) 
Sample in iTunes / Amazon / Emusic.com
AND one of the members of Ensemblebash, Joby Burgess, recently released a recording of percussive works under the "Powerplant" moniker.  Enjoy a sample. 
Lastly, this is multi-instrumentalist/composer Nana Simopoulos.  The world-jazzer has written film scores, as well as works for dance companies, sometimes accompanying the dancers live.  Her influences range from Bollywood to Greek folk, to the music of the Mediterranean. Here's "Siva's Moon Dance," from a live concert with the World Music of Nana Ensemble recorded at Merkin Hall on July 14th, 2004. Nana Simopoulos plays sitar, didgeridoo and bouzouki, the late Ustad Sultan Khan plays sarangi and sings, David Liebman on soprano saxophone, Dawn Avery on cello and vocals, Hanif Khan on tablas, Mary Ann McSweeney on bass and Caryn Heilman on frame drums.
Nana Simopoulos performs at NYC's Rubin Museum this Wednesday evening, April 24, at 5 with percussionist Café da Silva, and it's FREE.