Gun Control: WNYC's Full Coverage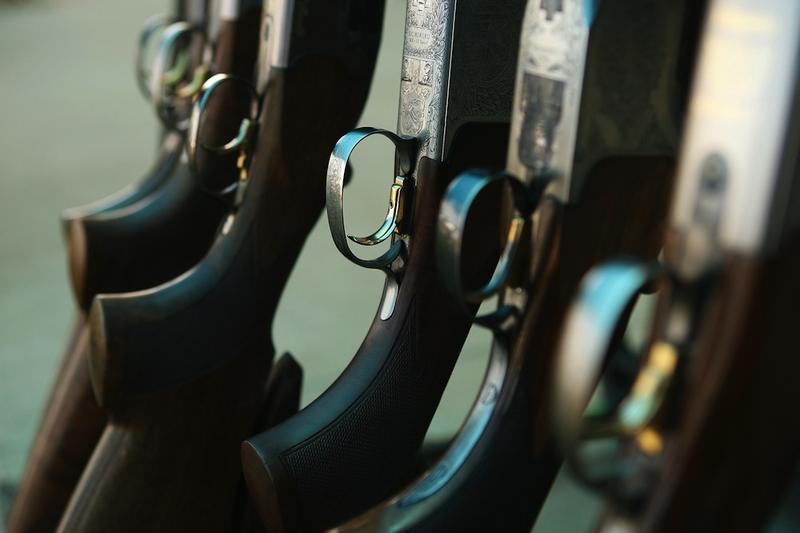 The first major gun control bill failed to pass the Senate. Supporters, like President Obama, called it a "shameful day." Opponents said it was a victory for common-sense.
The New York branch of the NRA has asked a federal judge to block the state's new gun control measures. The new law, parts of which went into effect on Monday, bans semi-automatic rifles with more than one "military-style" feature and limits the size of ammunition clips and requires mental health professionals to report patients who pose a danger.
Attorney General Eric Schneiderman is defending the state in the case and says the new law is not unconstitutional.
"New York already had an assault weapons ban. The federal government had an assault weapons ban. Having a modified assault weapons ban is – they may not like it – that doesn't make it unconstitutional," Schneiderman said.
'Gun Control is Dying Out'
Schneiderman is also criticizing the Senate's failure to pass an amendment that would've expanded background checks for firearms purchases. He said the defeat once again showed the power of the National Rifle Association.
"After the Newtown massacre, there was some new energy on the side of gun control and gun control advocates. However, that doesn't make up for 30 years of the other side having out-organized us," Schneiderman said. 
But Jacob Rieper, the president of legislative and political affairs with the New York affiliate of the NRA – the group moving to stop New York's gun laws – refutes claims that the NRA bought the vote with campaign contributions.
"Voters value NRA endorsements," he said. "The NRA represents literally millions of people around the country and that's why they win. People like their endorsements."
President Barack Obama said gun control debate is not over. Rieper doubts this.
"As an issue, gun control is dying out. I can see a future where it never totally goes away, but it's just basically politically irrelevant."
Schneiderman spoke Thursday with WNYC's Amy Eddings. 
- Stephen Nessen
Bloomberg Says Senate Vote Is 'A Disgrace'
The bill that died in the Senate on Wednesday was the closest Mayor Michael Bloomberg has come to seeing his gun control efforts realized. On Thursday, his frustration over the defeat was evident.
"You're either in favor of continuing the killing and the tragedies or you're not," Bloomberg said.
The gun control package defeat was a big loss for Washington Democrats, but it was also a setback for Bloomberg, who's spent years putting his office and wealth behind just such legislation.
However, aides remain confident they've made progress: five senators from states where Bloomberg-funded ads ran in favor of the legislation switched their vote Wednesday from no to yes.
- Colby Hamilton