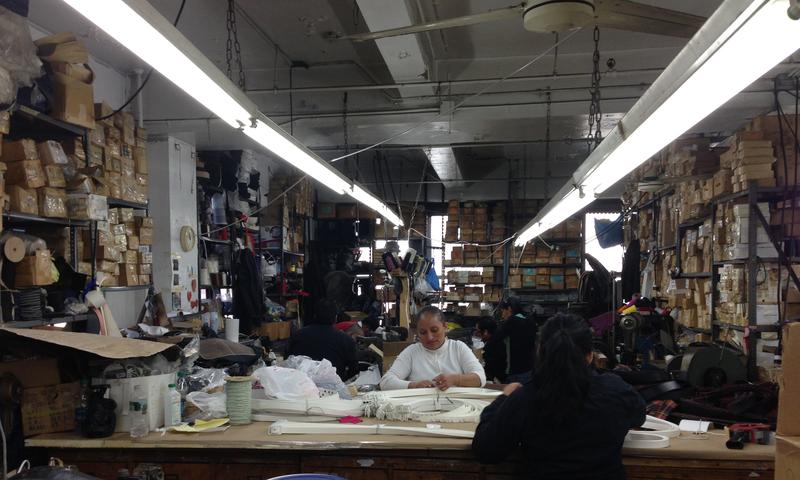 For the manufacturing sector to bounce back in the U.S. after years of shrinking, one thing that will come in handy is a directory for domestic manufacturers and small businesses to find one another.  A New York City startup is now hoping to bridge that gap.
When Matthew Burnett started a boutique watch company, he thought the only way to manufacturer the timepieces was to use foreign companies. But that proved complicated.
He could only order enormous quantities, and if there was a problem, he couldn't just write-off thousands of defective parts.  There was also the different in time zones between his company in Brooklyn and Asia.  And of course, there was the language barrier.
For his next venture, a clothing company, he decided to make the products in the U.S..  He then discovered, however, that it was easier to find manufacturers overseas than here at home.  So with his business partners, he created the website Maker's Row, a sort of combination of the Yellow Pages and dating websites, but this time uniting American designers with factories.  
The website has helped Nicole Levy's company, Baikal, which builds fashionable handbags in New York City's Garment District. She's even had to hire someone to handle the increase in calls and requests.
But the experience hasn't been without some challenges for some manufacturers who have joined.  Terry Schwartz of Sherry Accessories finds it a waste of time to field calls from inexperienced designers who find him through Maker's Row and don't know how the fashion industry works.
The site continues to evolve, trying to find ways bring together domestic manufacturers with those who want to slap the sticker "Made In America" on their products.