Sen. Schumer: Blame NRA for Failure of Background Check Measure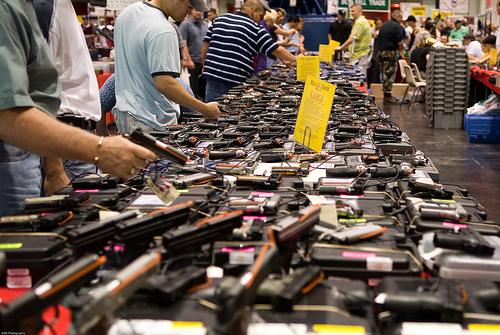 The Senate has rejected a bipartisan effort to expand federal background checks to more firearms buyers in a crucial showdown over gun control.
Wednesday's vote was a jarring blow to the drive to curb firearms sparked by December's massacre of 26 children and staff at Sandy Hook Elementary School in Newtown, Conn.
Right before the vote was announced, New York Sen. Charles Schumer, a Democrat, told WNYC that gun control supporters have been intimidated.
"When you're in NYC, it's hard to realize how powerful the NRA is," Sen. Schumer said.
Schumer spoke to WNYC on Wednesday afternoon about the gun control and immigration reform bills, as well as security threats in the Capitol.
To hear the Senator's conversation with WNYC's Amy Eddings, click the audio link above.
With the Associated Press.