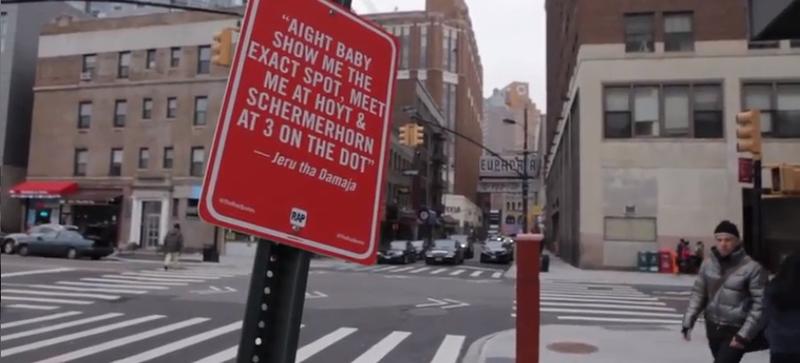 TN MOVING STORIES is available by email. Signup here. 
TOP STORIES ON TN: 
Atlanta is on a quest to become a top 10 cycling city. (Link)
WNYC listeners ask all kinds of questions on NYC's bike share program, and TN answers. (Link)
Transit systems beefing up security following Boston bombings. (Link)
LINKS FROM ELSEWHERE:
The new chair of the House Transportation Committee, Bill Shuster, is pulling in big campaign contributions, "nearly $500,000 in the first quarter — six times what he brought in two years ago and almost 10 times what former Chairman John Mica made in his first quarter without the gavel." (Politico) 
Also from the Politico, Transpo Secretary Ray LaHood says, "that the administration would put forth a "bold" transportation plan "which will include funding" — but only after guns and immigration have been dealt with." 
A Brookings report finds a long term trend of jobs moving from city centers to the suburbs in most metro areas. (US News, Bloomberg)
In response to a slew of comments from AAA and others, the Washington City Paper runs a lengthy report declaring "there is no war on cars." (Link via DirectTransfer)
Chicago promotes the infrastructure trust plan to urban planners. (Streetsblog)  
While on the topic, should parks count as infrastructure. One opinion: (Nature of Cities via DirectTransfer)
Portland is behaving un-Portland-y. Some residents are pushing to reinstate parking minimums. (GGW)
Drones on top of bikes, for a cleaner environment. That's an idea being raised by the sponsors of the World Cycling Championships, which will be held in the U.S. for the time ever in 2015. They wonder if drones would be the more planet-friendly way to get the perfect aerial shot of speeding cyclists. (Frontier Project)
Marketplace visits a crowdsourced automaker. (Link - audio)
"Make a right down 7th ave to 4th street park, feeling the whole ghetto vibe and set my mark" Hip hop street signs spring up around New York City. (Animal via GOOD)
Bike share reaches Manhattan. The first docking station on the island pops up in a parking lane of traffic at Cliff Street and Fulton, a small side street in the dense and cavernous Financial District, just a two blocks from the South Street Seaport, where many tourists used to rent bikes before Sandy. (Pic via @CitibikeNYC) 
And wild idea of the day, instead of speeding tickets, wire stop lights to turn red when a speeder is approaching. Use red lights, not tickets, to slow cars down. (GGW)
Like TN MOVING STORIES? Sign Up for it in your inbox every day.