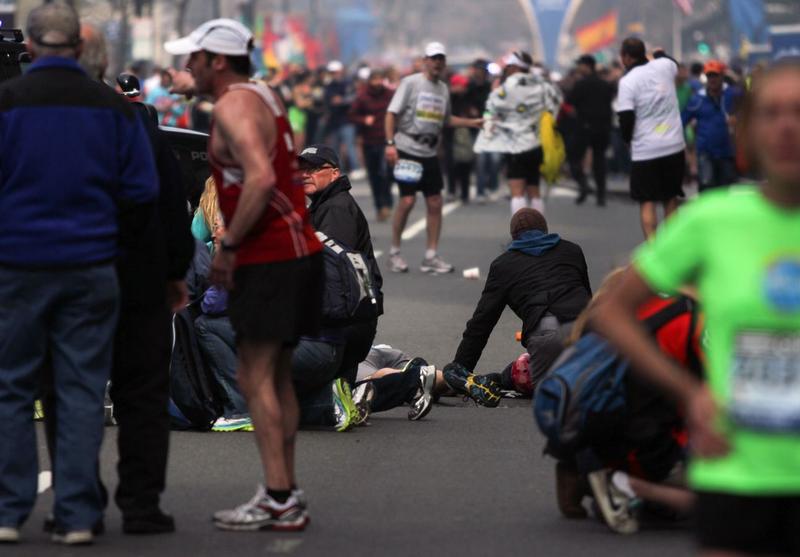 Explosions tore through the large crowds at the Boston Marathon Monday afternoon, claiming three lives and injuring hundreds. Four hours into the race at around 2:50 p.m., two bombs detonated in rapid succession near the finish line, triggering confusion and panic as people attempted to flee.
According to the Boston Police, at this time there are no suspects and the motivations for the attack are unclear. 
"All Americans stand with the people of Boston," declared President Barack Obama at a press conference Monday evening. "We will find out who did this, and we will hold them accountable." 
Callie Crossley is the host of the WGBH-FM Radio program "Boston Public Radio" and a Boston native. Edgar B. Herwick is a reporter for WGBH Radio in Boston.