The Takeaway
'Gang of Eight' to Introduce Bipartisan Immigration Bill This Week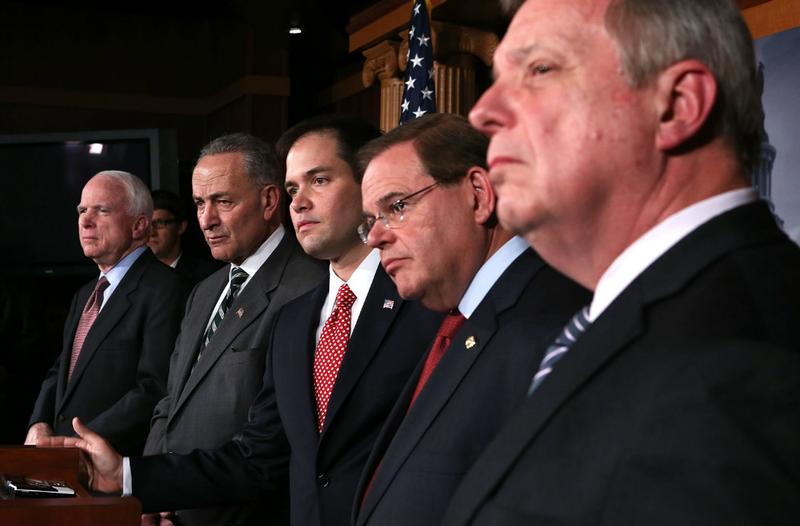 The bipartisan group of senators knows as The Gang of Eight will release their immigration reform bill this week. The proposal is expected to overhaul the current system and give millions of undocumented immigrants in the United States a pathway to citizenship. The groups says that they have reached an agreement on all of the significant issues, including border security, temporary work permits and amnesty.
As The Gang of Eight work behind closed doors to revamp the nation's immigration laws, critics around the country wonder if their efforts are off the mark. Among them: members of the Center for Immigration Studies.
A non-partisan think tank in Washington D.C., they've publicly stated that they believe the gang of eight are developing "the most ill-conceived reform of immigration law in US history".
Mark Krikorian is the executive Director of the Center for Immigration Studies and Julia Preston is an immigration correspondent for The New York Times who has been closely following the Senate's efforts.