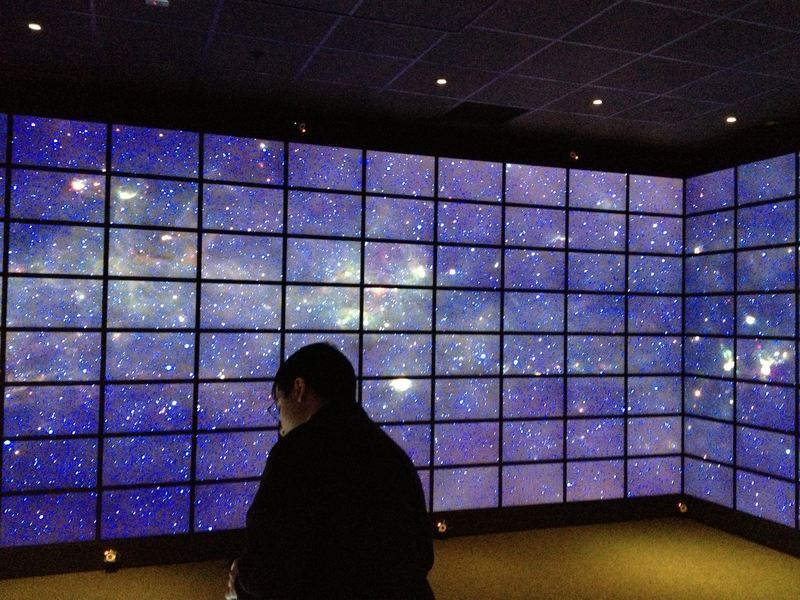 The Reality Deck at Stony Brook University was created to help those working in STEM fields visualize big data — data sets so large and complex that a simple computer monitor cannot do them justice. 
The facility's 416 Samsung LCD monitors pack an astounding 1.5 billion pixels into a space the size of a classroom. Standing in the middle of the room is a bit like being at the center of whatever is displayed on its four walls. 
The Reality Deck can display the Milky Way and its trillions of stars in incredible detail or take you inside a molecule. 
This week on New Tech City, WNYC's Dan Tucker goes on a tour of the Reality Deck and looks at how it could transform how scientists do research in fields as diverse as medicine and meteorology. It might even save lives. 
Plus, New Tech City host Manoush Zomorodi looks at a new 9/11 Memorial app that is changing the way we remember tragedy.
"A cell phone is a very personal thing," says the memorial's chief technology officer Sean Anderson. "We do so much on it. It tells us where we need to go next, where we are, who is trying to contact us. And so in using it to memorialize someone or an individual, I don't think that's improper at all....I think for the individuals who choose to go that direction, it adds to their experience."