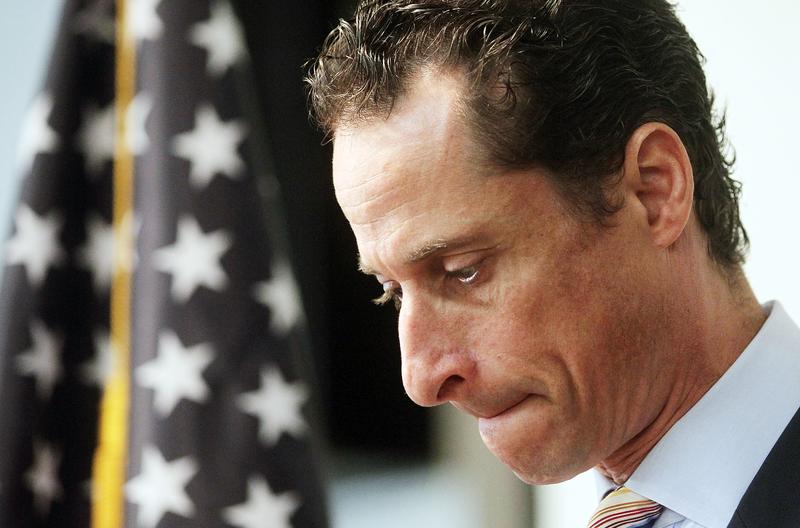 On this week's episode of Gabfest Radio from Slate and WNYC, Political Gabfest panelists Emily Bazelon, John Dickerson, and David Plotz discuss the Senate deal on background checks that could help a gun bill move forward, and Anthony Weiner's strategic steps toward political rehabilitation and a possible run for New York City mayor.  
Then on the Culture Gabfest portion of the show, Stephen Metcalf, Dana Stevens, and June Thomas discuss the life and legacy of film critic Roger Ebert and his place in the hearts of movie lovers everywhere. Then, after watching National Geographic Channel's miniseries The '80s: The Decade That Made Us, they reflect on the gnarliest decade of them all. Finally, the Culturefesters talk about the Great British Class Survey, which claims to reveal England's real class system.
Join the Gabfest discussion all week long at the Political Gabfest Facebook page and the Culture Gabfest Facebook page.
Here are links to some of the items mentioned in this week's episode:
POLITICAL GABFEST (Click here for this week's individual episode at Slate):
Dave Weigel explains why Democrats are ready to declare any gun bill a victory.
The New York Times Magazine profile of Anthony Weiner and his wife, Huma Abedin.
Will Saletan argues that Weiner's genius is that his strategy isn't presented as a strategy. 
CULTURE GABFEST (Click here for this week's individual episode at Slate):
Dana's remembrance of Roger Ebert in Slate.
Roger Ebert's letter to the aspiring film critic Dana Stevens.
The Pot and How to Use It: The Mystery and Romance of the Rice Cooker, by Roger Ebert.
Ebert's writing, including his contributions to Slate, his fire hose-like Twitter feed, and his memoir Life Itself.
Matt Zoller Seitz on Roger Ebert for Vulture.
"Roger Ebert: End of Message," by Ali Arikan, for Indiewire's Press Play.
Wesley Morris on Ebert for Grantland.
Politico's chief political writer Roger Simon on Ebert's influence on his life and career.
"Roger and Me," by Alan Zweibel for The New Yorker.
David Carr on Roger Ebert for the New York Times.
Some of Dana's favorite writing by Ebert: " 'Who's Gonna Get Me a Beer?' An Interview With Lee Marvin," (1970); "Nil By Mouth," (2010); "Roger Loves Chaz," (2012); "My Name Is Roger, and I'm an Alcoholic," (2009); "Planes, Trains, and Automobiles," (2000); "Robert Mitchum: 'One of the Greatest Movie Stars Was Rin Tin Tin. It Can't Be Too Much of a Trick.' ", (1993).
"Explore the '80s," an interactive site by National Geographic Channel.
The Great British Class Survey.
The Guardian's Martin Kettle on social class and party politics in England.
Endorsements:
Dana: The newly redesigned RogerEbert.com.
June: The novel Lionel Asbo: State of England, by Martin Amis.
Stephen: Fear of Falling: The Inner Life of the Middle Class, by Barbara Ehrenreich
End Music: "Siskel & Ebert At The Movies" Theme.