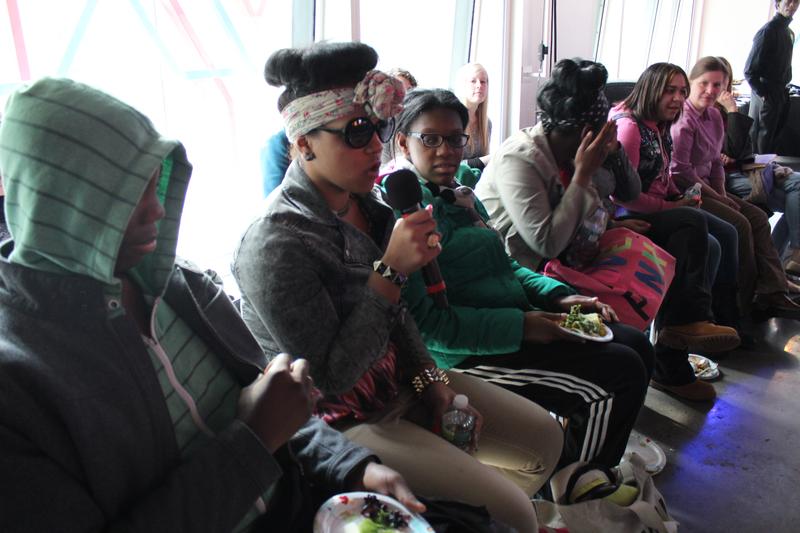 According to a group of New York City teenagers, sexually explicit content involving their classmates is a regular occurrence in their social media lives and mostly, they said, they ignored it and kept on scrolling. But they acknowledged that they could do more to limit the bullying and "slut shaming" they see.
The topic was the focus of a Town Hall event in WNYC's The Greene Space last week. It was co-hosted by Radio Rookies reporter Temitayo Fagbenle who covered the topic of cyberbullying in this report.
"It isn't a topic that someone talks about until someone unfortunately commits suicide or something awful happens," said 16-year-old Fagbenle to a room of more than 70 teenagers.
The students spilled anecdote after anecdote of logging onto social media sites like Facebook and being bombarded with naked pictures of their peers, or sexually explicit videos that were taped without a girl's knowledge.
"That happened to my friend recently," said 10th grader Ajia Stone. "A guy put up a picture of her and everyone saw it. She didn't come to school for the next few days."
"They do it to look cool among their friends, but I don't think it's cool at all," said David McCall.
Fagbenle and her co-host Amon 'AJ' Frazier, a Rookies graduate, encouraged the crowd to consider other ways to respond as bystanders. They broke their peers into several groups and gave them different questions to tackle, such as "Who's to Blame?" or "Who Owns Your Pictures?"
Read more at SchoolBook.org, news, data and conversation about schools in New York City.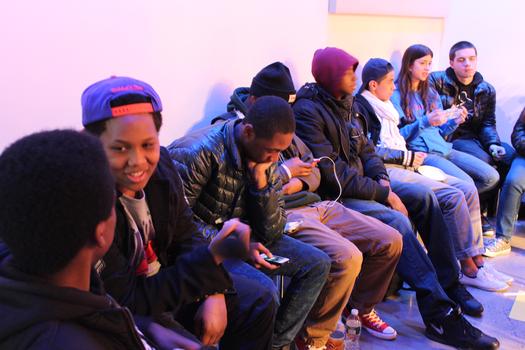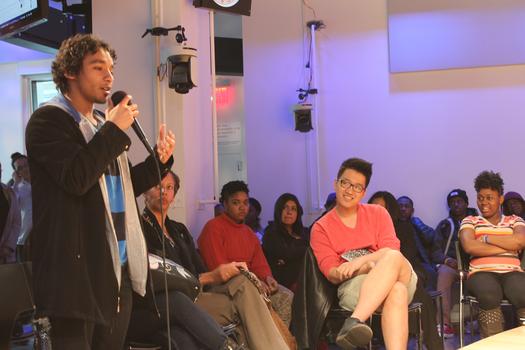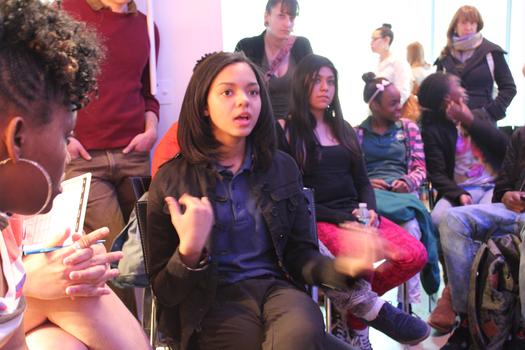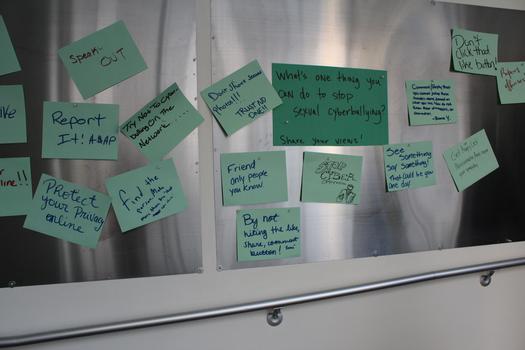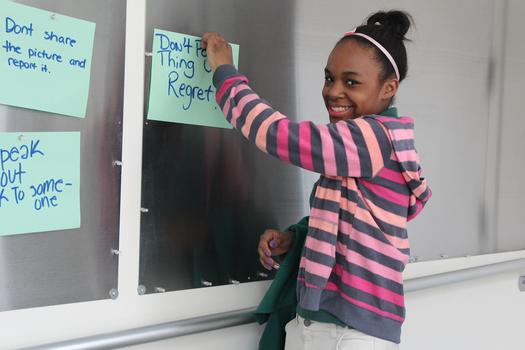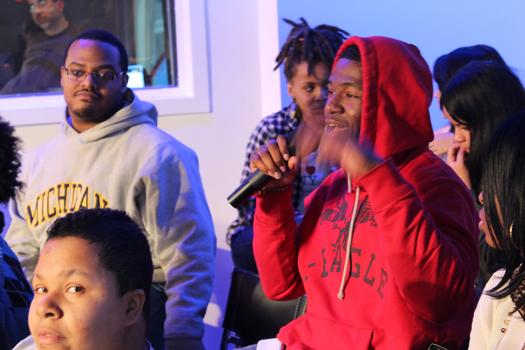 of