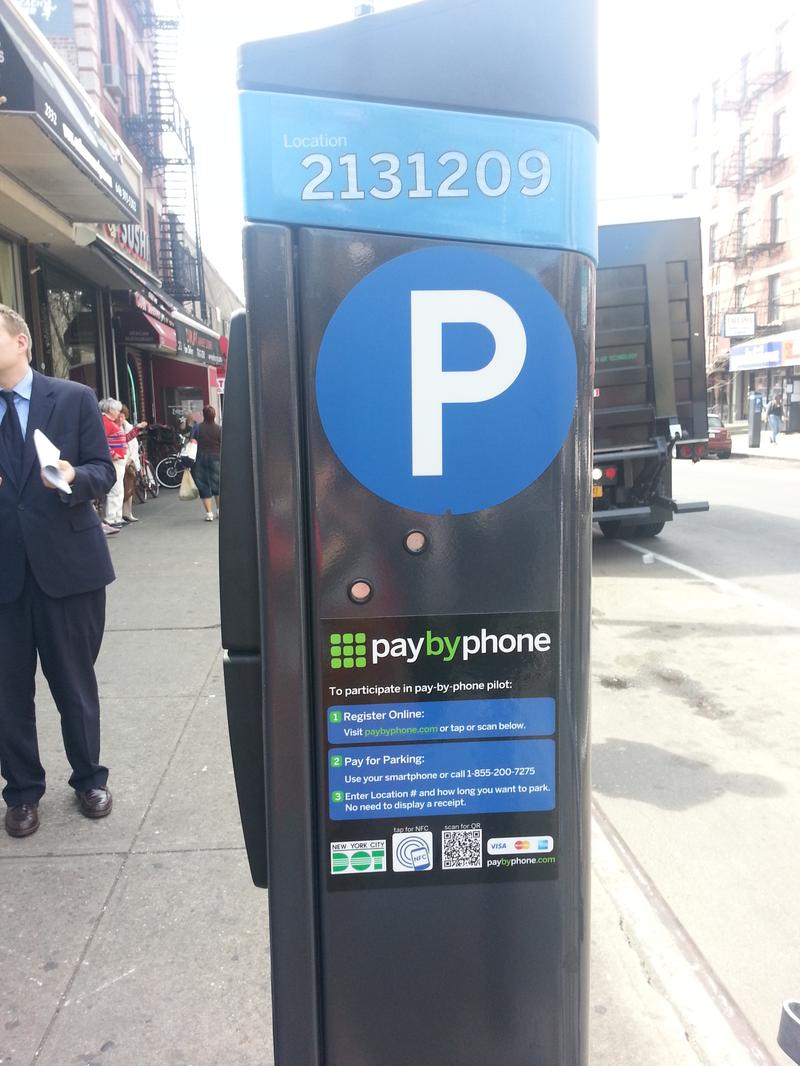 An 18-block stretch in the Bronx will be the first in New York City to test pay-by-phone parking.
The pilot program will allow people to use phone, internet or smartphone app to pay for 264 metered parking spaces along or adjacent to Arthur Avenue  — as well as spots in the city's Belmont Municipal Parking Field. To participate, motorists must sign up in advance on the Pay-By-Phone website. Each Muni-Meter in the pilot program has a QR code and a seven-digit number; the motorist must use either to confirm payment.
For more on this story, go to Transportation Nation.