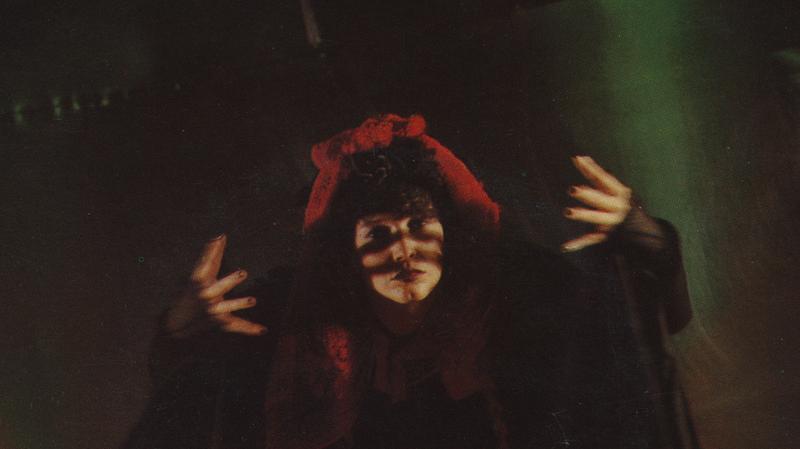 First of all, I've completely stolen this blog post's title from Brian Eno, the English songwriter, producer, and visual artist, who once did an early video installation called Mistaken Memories Of Medieval Manhattan. But the name definitely fits, because this week, Soundcheck has been asking listeners and readers to share your first music video memories. Your "Aha!" moment, if you will.  
For one listener, it actually was the band A-ha, and its video for the hit single "Take On Me."
But because I am so very, very old, my music video story actually goes back to the years before MTV. 
In 1979, I was working at my college radio station and had fallen in love with Lene Lovich's debut album, Stateless. The opportunity arose to meet Les Chappell, the co-writer and producer of her record, at the offices of CBS Records. While we were waiting for him to arrive, they showed the music video for "Bird Song." Well, I was mightily impressed. 
The video tells the story of the song in a way that is both literal and elusive, and gothic in both the old and more modern senses of the word. I promptly used it as the starting point for a short story I was writing for an English class. It's not like anyone would ever know -- there was no place else for the video to be shown. 
(Les, by the way, is the guy in the video with the shaved head.)
Watching it today, the video actually stands up pretty well, especially for something that was done way before anyone (with the possible exceptions of David Bowie and The Residents) thought of music videos as "art." I know I had never seen anything quite like it, and wouldn't actually see it for a second time until YouTube came along a quarter century later. 
So what was the first music video to fire your imagination? Tell us in the comments below, or reach out on Twitter at @Soundcheck.