After Scandals, Cuomo Wants to Expand Powers to Prosecute Corruption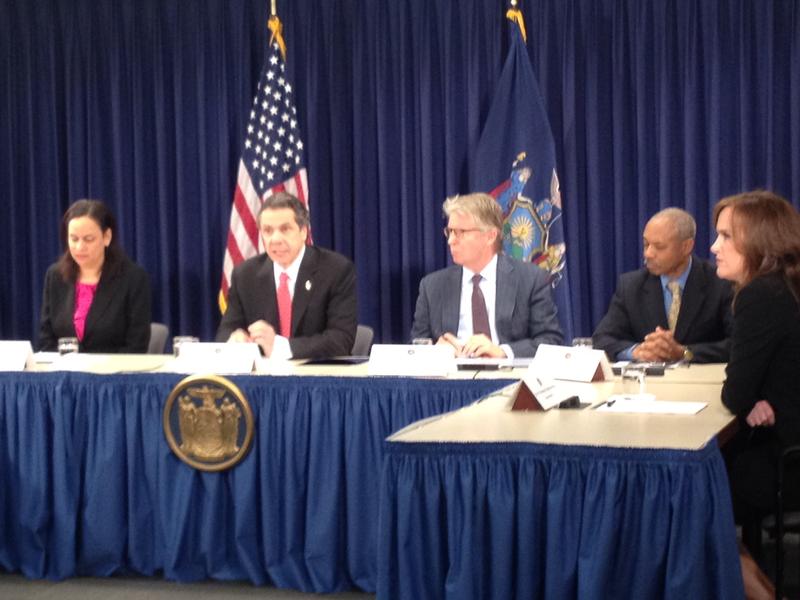 Back-to-back corruption cases involving state lawmakers have put Gov. Andrew Cuomo in the awkward position of defending Albany culture under his watch while admitting more needs to be done. To start, he said, corruption should be easier to prosecute in New York.
On Tuesday, Cuomo surrounded himself with a half dozen county district attorneys and changes to align state bribery statutes with federal law and to strengthen penalties for those convicted. And he wants to make it a new criminal misdemeanor if a public official sees something and doesn't say something.
"If you believe to the best of your information that there is a corrupt incident going on, or an attempt at corrupting a public official, you have a duty to come forward and report it," the governor said.
US Attorney Preet Bharara called corruption in New York rampant as he announced federal bribery charges against state and city lawmakers last week, and he shamed lawmakers for staying quiet.
Cuomo also said that his overall reform proposal will include public campaign financing in state elections and may update election laws to would reduce the hurdles for candidates to get on the ballot.