Soundcheck
The Post-Rock Film Scores Of Clint Mansell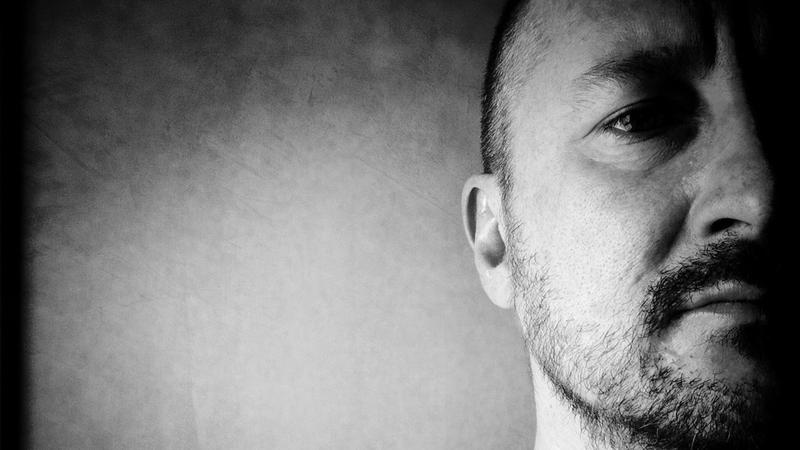 Though he's been playing and composing music for nearly two decades, Clint Mansell is perhaps best known for his work with filmmaker Darren Aronofsky's on movies like Requiem for a Dream, The Wrestler, The Fountain, and Black Swan. But that's not exactly where the Mansell thought he was headed when he first broke into the world of music.
Like Trent Reznor -- the Nine Inch Nails and How To Destroy Angels frontman who has, with Atticus Ross, moved into the world of film and won an Oscar for his score for The Social Network -- Mansell was also a frontman for a rock band.
Back in the '80s and '90s Mansell was part of the band Pop Will Eat Itself. He still keeps his rock chops alive in his compositions, but when he tours, it's with a slightly different sounding band which now includes a string quartet.
In an interview with Soundcheck host John Schaefer, Mansell reflects on his diverse musical career.
On why he left his rock band to compose scores for films:
I suppose on paper it does seem quite a big transition. But to some degree, it's a very age appropriate thing. I left the band when I was 33 and I had a brilliant time. It was exactly what I wanted to do…. But at 33, I sort of realized that I was getting older, really. I was a million dollars shy of being a millionaire, and it was becoming harder work. And rock and roll is really a young person's game, I think.
On incorporating his rock influences into a film context:
I undoubtedly arrived in film composition at a time when… the public's acceptance of music was changing. They were looking for something else. And bands like Mogwai, Godspeed You! Black Emperor, [and] Sigur Ros really had a massive influence on me. And I was able to incorporate a bit of that into the film world. Which, as I say, fortunately for me, was probably a slightly new take on things.
On the crucial role computers play in his writing process:
Without the computer, I mean, I basically wouldn't be doing this. I'm not musically trained. You know, you can just build up your ideas… and it becomes then about what I like and what I feel. It's a very personal thing. It's fantastic.
On composing a score that walks the tightrope of enhancing the film while not standing out too much:
To some degree you don't want to draw attention to yourself a little bit. I mean, obviously I like people to notice the music. I want them to enjoy it. But you know, when you're scoring a film you're kind of helping [to] create the universe that the film exists in. So if you do something that takes the viewer out of that unintentionally, that can really be a misstep.