Soundcheck
Music Video Memories; Lucius Wears Green; 'Requiem for a Dream' and 'The Wrestler' Composer Clint Mansell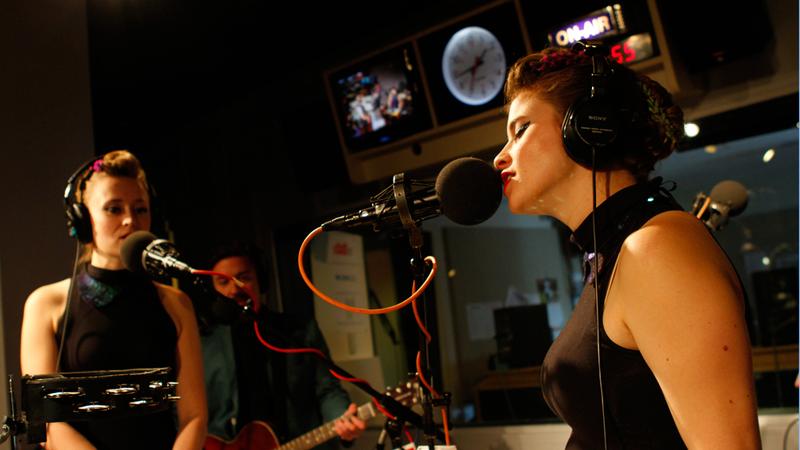 In this episode: Writer Maura Johnston joins us to give her take on a new music video exhibit at the Museum of the Moving Image – and listeners tell us about the music video that first made an impression on them.
Plus: Brooklyn indie rock quintet Lucius stops by our studio – decked out in festive green – to play live.
And: We talk with composer and musician Clint Mansell, who wrote the music for films like Stoker, Requiem for a Dream and The Wrestler.