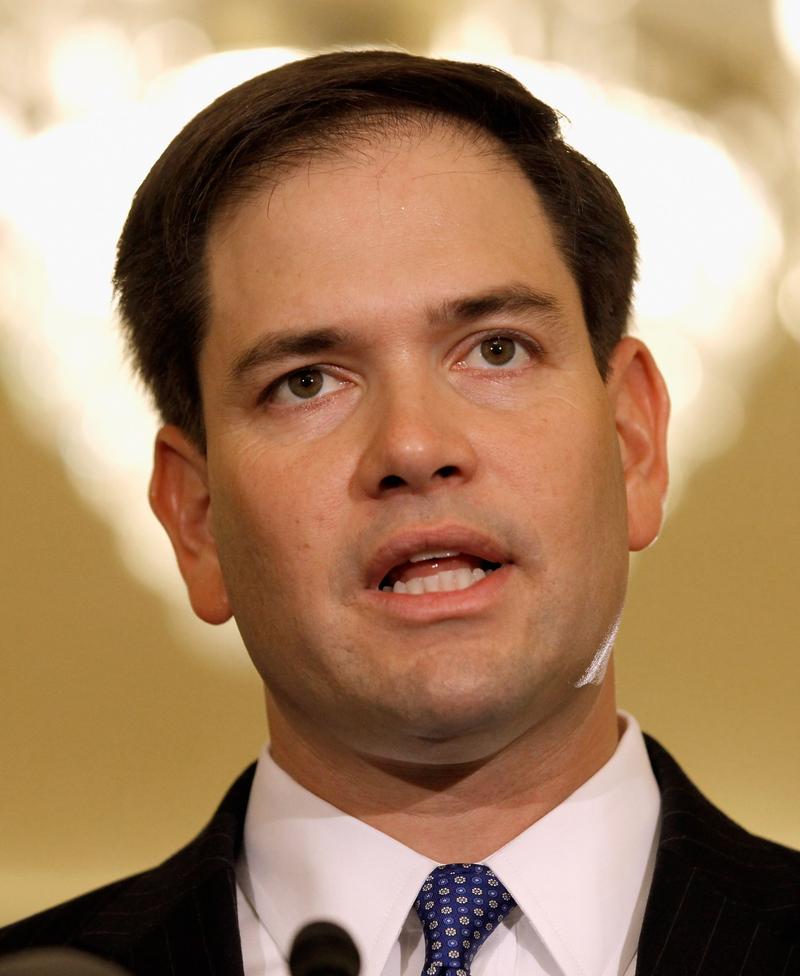 On this week's episode of Gabfest Radio from Slate and WNYC, Political Gabfest panelists Emily Bazelon, John Dickerson, and special guest Will Saletan discuss the immigration reform deal that's giving Florida GOP Sen. Marco Rubio cold feet, and the new laws passed by several conservative states that widen restrictions on abortions.
Then on the Culture Gabfest portion of the show, Stephen Metcalf, Dana Stevens, and June Thomas discuss Michael Cimino's epic and extravagant Heaven's Gate, the legendary flop that sank its studio but has found acclaim with a new director's cut three decades after its brief initial release. Then, Slate editorial assistant Bryan Lowder joins them to discuss Gaybros, the online and IRL community of gay men with traditionally manly hobbies. Finally, in light of Amazon's acquisition of the social reading site Goodreads, the Culturefesters discuss the art of book recommending and share their go-to recommendations.
Join the Gabfest discussion all week long at the Political Gabfest Facebook page and the Culture Gabfest Facebook page.
Here are links to some of the items mentioned in this week's episode:
POLITICAL GABFEST (Click here for this week's individual episode at Slate):
Politico reported on Marco Rubio's current reluctance to commit to an evolving deal on immigration reform. 
John mentions an agreement by the AFL-CIO and U.S. Chamber of Commerce on guest worker visas. Matt Yglesias wrote more about what's in the deal.
The AP posted an explanation of their decision to stop using the term "illegal immigrant."
Gabfest Producer Mike Vuolo covered this issue extensively in a recent episode of Slate's Lexicon Valley.
Dave Weigel also recapped the history of recent efforts to force the AP to change their standard. 
The New York Times reports that North Dakota's new legislation amounts to "the nation's toughest abortion restrictions."
Emily mentions time she spent in an abortion clinic in 2010 while reporting a story; she also published a New York Times Magazine story in November about abortion opponents' current activism efforts.
CULTURE GABFEST (Click here for this week's individual episode at Slate):
The Heaven's Gate Criterion Collection Blu-ray.
Peter Biskind's book Easy Riders, Raging Bulls: How the Sex-Drugs-and-Rock 'N' Roll Generation Saved Hollywood.
P.T. Anderson's There Will Be Blood, Francis Ford Coppola's Apocalypse Now.
United Artists, the film studio founded in 1919 by D. W. Griffith, Charlie Chaplin, Mary Pickford, and Douglas Fairbanks.
From Slate, Bryan Lowder's "Meet the Gaybros," about the Reddit-based community.
Reddit's r/gaybros subgroup.
Stacey Lambe on "The Growing World of 'Gaybros' " for BuzzFeed.
Amazon's acquisition of Goodreads.
Jennifer Egan's 2010 book A Visit From the Goon Squad.
Culturefester book recommendations: The Go-Between by L.P. Hartley (Dana), I Capture the Castle by Dodie Smith (Stephen), and People Who Eat Darkness: The True Story of a Young Woman Who Vanished From the Streets of Tokyo—and the Evil That Swallowed Her Up by Richard Lloyd Parry (June).
Endorsements:
Dana's pick: Matt Debenham's podcast "What Are You Reading?" Past guests have included Dana Stevens, Bill Corbett, and Julie Klam.
June's pick: John McPhee's 1969 book The Crofter and the Laird, about returning to his ancestral homeland in the Scottish Inner Hebrides.
Stephen's pick: The well-paced, snappy, funny movie that's a friggin' delight, Cloudy With a Chance of Meatballs.
End Music: "Heaven's Gate - Sweet Breeze" by The City of Prague Philharmonic Orchestra.