Soundcheck
Legendary Producer Joe Boyd On Nick Drake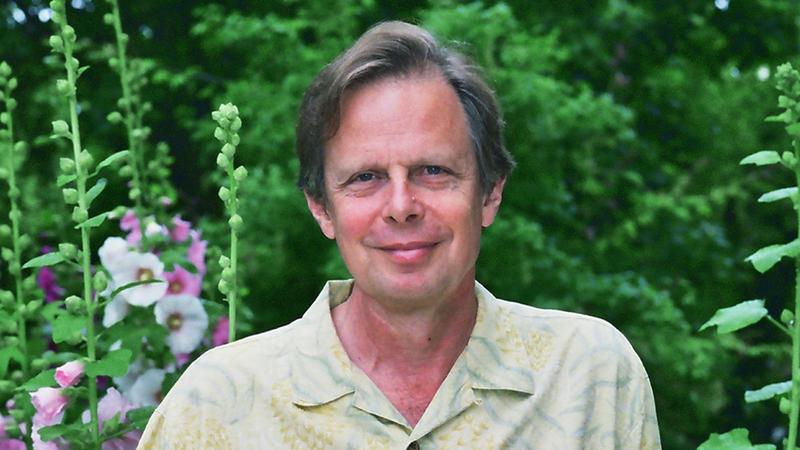 The music of Nick Drake wasn't particularly well-known in his lifetime. But since his death in 1974 at age 26, the late English songwriter's intimate and dark songs have influenced countless musicians. And Drake has developed a posthumous resurgence, thanks, in part, to commercials and films that have introduced his music to new fans.
Now, there's a brand new Nick Drake tribute compilation album presented by Joe Boyd -- the legendary producer who worked with not only the young troubadour, but a whole host of iconic artists, from Pink Floyd and Eric Clapton, to R.E.M.
In a conversation with Soundcheck host John Schaefer, Boyd reflects on Nick Drake and the collection, Way To Blue: The Songs Of Nick Drake.
This segment originally aired on April 4, 2013.
Interview Highlights
Joe Boyd, on his first encounter with Nick Drake's music:
"The bass player [of English folk rock band Fairport Convention] brought [Drake's] phone number to me in my office and just handed me the slip of paper and said, 'You better call this guy. He's pretty interesting.' And I called him, he brought in a tape, he left. At the end of the day, I put the tape on a little Wollensak recorder in the corner of my office, and there were four songs on the tape. And I played the tape once, I played the tape twice, I played the tape three times. I just was stunned by it. And I called him up. I said, 'Come on in. Let's talk.'"
On Drake's music standing out from the pack:
"He was so unlike anyone else, and the music was so sophisticated. The words were so cleverly crafted. It was just another level to me of what you heard from your average singer-songwriter in 1969."
On the timeless quality of Drake's music:
"It's terrible to think about this way, but the truth is, in a way, the fact that it didn't connect with the '60s and the early '70s has sort of freed the music to be appropriated by each subsequent generation. It's not something that was in those kids' parents record collection. You don't hear Nick Drake songs in soundtracks to documentaries about the '60s. It floats freely in time."
On the influence of Drake's mother, Molly Drake, on Drake's music:
"It wasn't until after Nick and Molly were both dead that Gabrielle, Nick's sister, gave me a cassette of recordings of Molly's songs. And I put this cassette on and I was absolutely stunned, because you can hear… a lot of the unusual shapes of chords that Nick used. And in a way, it's a bit of an oversimplification, but the reason why Nick had such complicated tunings was in order to match the sound that his mother got on the piano when he was growing up at home."
On how he became a central part of the English psychedelic rock and folk scene:
"I suppose that being an outsider, there was a little bit of an advantage, or at least a different perspective. To me, Syd Barrett, Robin Williamson, Mike Heron, Nick Drake, Richard Thompson, Sandy Denny, were all just talents that I saw as an outsider. I didn't have a kind of insider's obsession with being part of the pop scene or being part of the folk scene or being part of the underground scene or the jazz scene or whatever. To me, it was just all, 'Wow! These are great talents.'"