Old Water Pipes, New Development...Big Problem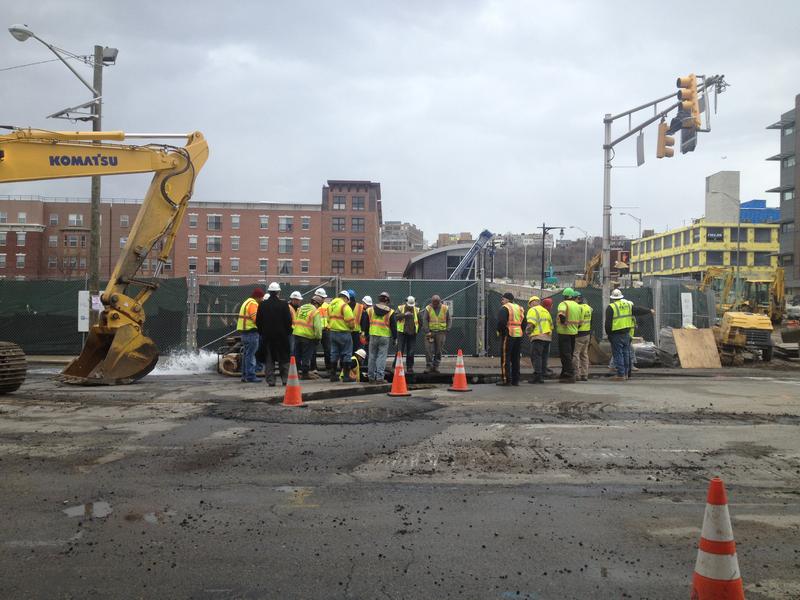 A string of water main breaks in Hoboken last week is causing the city to take a closer look at its aging drinking water system.
The city has had to repair anywhere from 12 to 37 water mains each year. In 2012, the city had to repair 21 water mains.
Hoboken City Council member Ravinder Bhalla says old pipes and an uptick in new developments may be to blame for the four back-to-back water-related problems over the course of just three days.
"Heavy trucks, heavy construction really takes a toll on the roads, the sewer lines, the water lines," Bhalla said. "And that confluence appears to cause water main breaks from time to time."  
Last week's water main breaks flooded basements, submerged a car and left much of the city without water. Then the city was under a boil water advisory until it was determined safe to drink again.
Whether construction workers puncture a water main or a pipe deteriorates underground, Hoboken residents say water-related issues are all too common for the small city of just a single square mile.
Susan Fallo is one of the city's 50,000 residents. She's lived in Hoboken her entire life and says she's used to seeing open asphalt and the sound of repairs being made.
 "They just keep building and building and building and I don't know how much this city can take," Fallo said.  "We were swamp land at one time and they just keep putting more condos and more condos and I'm afraid we're going to sink."
Mayor Dawn Zimmer has been looking into the city's water infrastructure, but Councilman Bhalla says Hoboken needs to investigate more quickly.
"Incidents like these water main breaks might be clearing calls to help us re-think how much development is too much development," Bhalla said.
He says the mayor is working with private developers, contractors and United Water to figure out what's happening underneath the roads.
It's a problem in many old cities.
In Newark, upgrading the city's aging water system could cost half a billion dollars.
Drinking water infrastructure throughout the country is in poor shape, according to the American Society of Civil Engineers.  It gave the U.S. a D letter grade in its 2013 report card – up from a D minus in 2009.
There are about a quarter million water main breaks in the U.S. each year, said Qizhong Guo, a civil and environmental engineering professor at Rutgers University.
In Hoboken, one of those main breaks caused thousands of gallons of water to gush into the city. But Guo says that's just part of the problem. Old cities have old pipes that are always leaking.
By the time water gets from a water tower to a kitchen sink, cities like Hoboken could lose 20 percent of the water just through leakage, Guo said.
"In terms of water conservation, that's a big deal," Guo said.