The Takeaway
New Algorithm from the Times Finds Haikus 'In the Wild'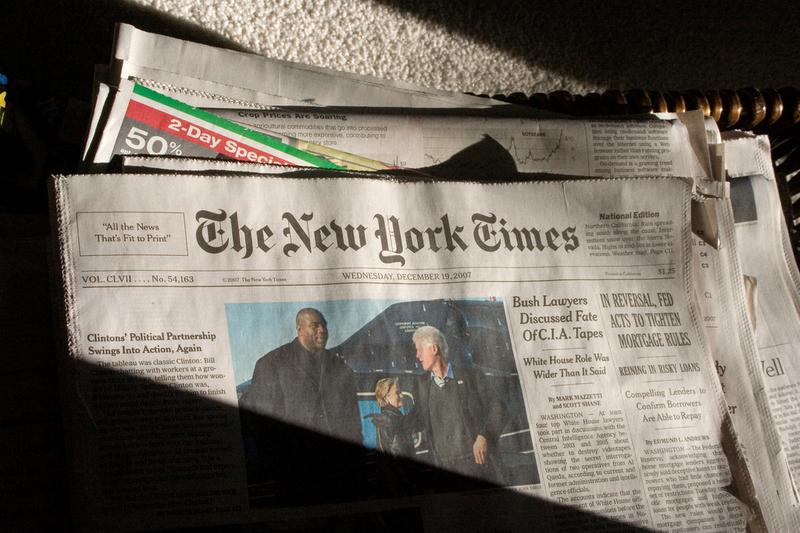 To many, the Mets
appear destined for a fifth
straight losing season.
That phrase is more than a sad fact — it's a poem. Specifically, a haiku spotted by the nimble eyes of The New York Times' latest toy: the haikubot. The haikubot combs the text of every New York Times article as it's published in search of the 5-7-5 syllable pattern that identifies a haiku in the wild. It's the project of Jacob Harris, senior software architect for The New York Times.
"Basically the bot, as it were, is a bit of computer program that periodically pulls up the homepage of the New York Times website and looks for any newly published articles. It then runs through the texts of those articles and looks for the familiar Haiku pattern," says Harris. Staff then pick the best of the bunch for publication on the New York Times website.
One particularly nice naturally occurring Haiku came out a travel story about driving through Oman:
As dawn broke we warmed
strawberry pop tarts over
the dying embers.
Another comes from a recipe for carrot puree that strikes Harris as sounding like a political slogan:
Stop the machine and
scrape down the sides of the bowl
with a spatula.
Harris is, however, quick to note that there are limits to what news haikus they will publish. "We're not going to make haikus about North Korea's nuclear program, for instance."
Can you beat the Times' haiku bot? Pick out your favorite news story from this week, sum it up as a haiku, and add it below. We'll air our favorites on the show today and tomorrow.