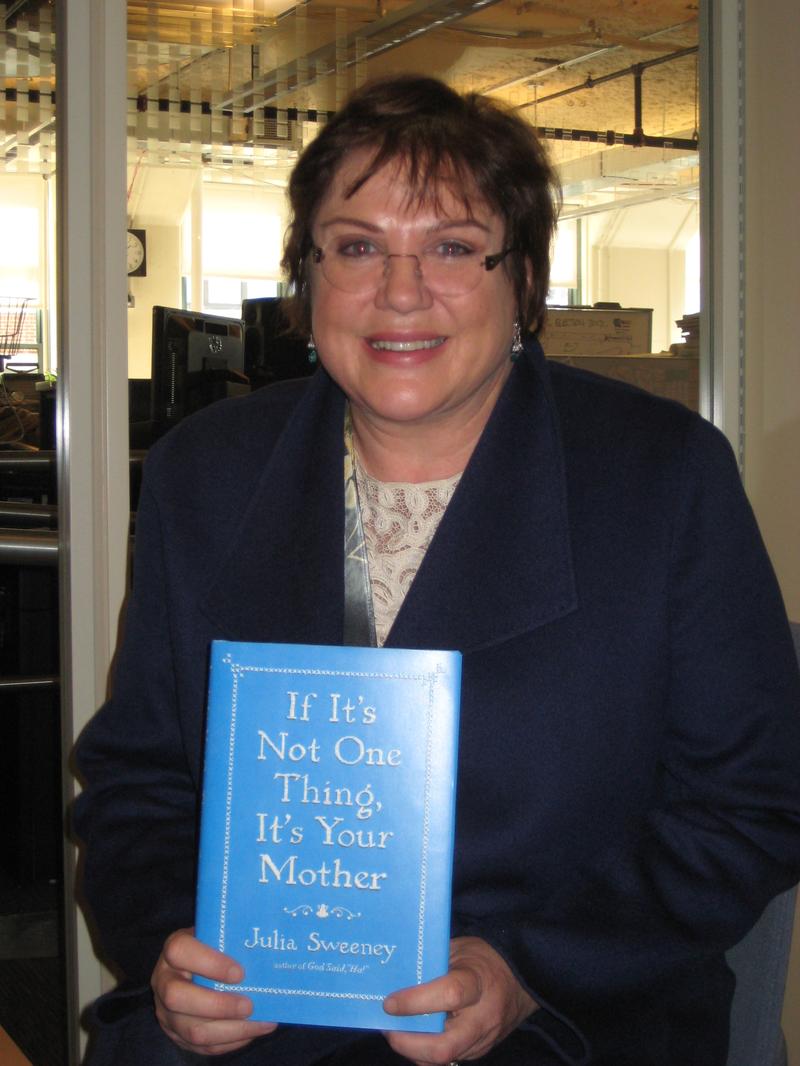 Comedian, writer and performer Julia Sweeney was on the Leonard Lopate Show recently to talk about her latest memoir, If It's Not One Thing, It's Your Mother. She also told us what she's been watching and listening to!
What have you read or seen lately (book, play, film, etc...) that moved or surprised you?
        This is impossible! Too many. Okay, I'll say one: "Once upon a time in Anatolia" by Nuri Bilge Ceylan, a Turkish film - soooo great - I heard a great phrase to describe it -" A CSI episode as written by Chekhov." Great film.         
What are you listening to right now?
        Rodriguez - after watching the movie "Searching for Sugarman".
What's the last great book you read?
        Citizen Vince by Jess Walter
What's one thing you're a fan of that people might not expect?
        Quilting, especially vintage quilts from the 30s and 40s
What's your favorite comfort food?
        This is SO embarrassing: Orange Chicken from Panda Express