Conn. Lawmakers Announce Agreement on Gun Control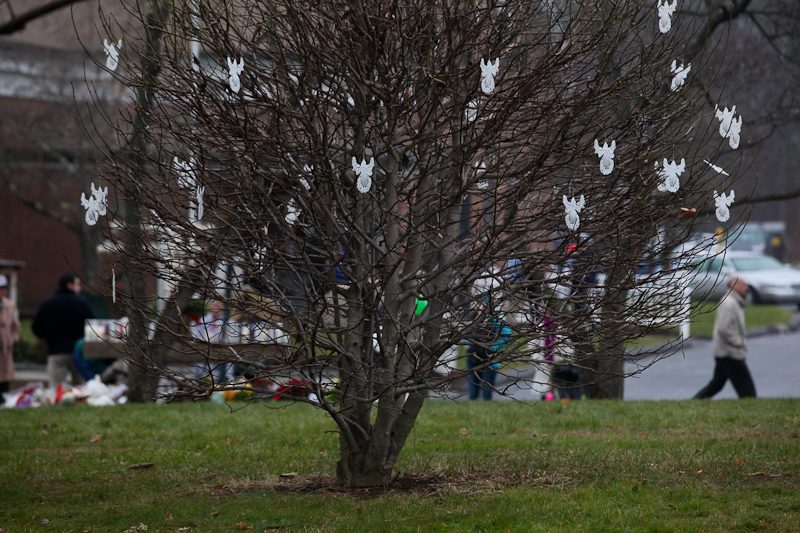 Connecticut lawmakers have reached an agreement on a gun control proposal almost four months after a school shooting in Newtown left 20 kids and six educators dead.
Party leaders unveiled the proposal Monday evening after weeks of behind the scenes negotiations. The leaders spent the day Monday in caucuses discussing the agreement with their members.
Among other provisions, the agreement calls for an expanded assault weapons ban and universal background checks. The proposal would ban the sale of magazines that hold more than 10 rounds and require people who already own such magazines to register them with the state. In addition, people convicted of certain gun-related crimes also would be required to register with the state. Lawmakers said that would create the first such registry in the country.
Lawmakers are expected to vote on the bill Wednesday.
"We have put together the strongest and most comprehensive gun violence safety bill in the country," said state Sen. Donald Williams, Senate President Pro Tem.
Connecticut has been at the center of a national debate over gun control since the December shooting at Sandy Hook Elementary School.
In the months after that shooting, New York and Colorado passed gun control laws. Connecticut lawmakers drew criticism in recent weeks as their negotiations dragged on.
The main sticking point in Connecticut was about how to crack down on high-capacity magazines, says Ron Pinciaro, executive director of Connecticut Against Gun Violence, an advocacy group that pushed for stricter gun control. Pinciaro's group and some lawmakers pushed for a full ban of magazines that hold more than 10 rounds, a measure that would have required gun owners to get rid of such magazines.
But party leaders ultimately compromised. The agreement means gun owners can keep their high-capacity magazines but must register with the state. The state will bar future sales of magazines that hold more than 10 rounds.
Williams said he supported the full ban but had to be realistic.
"It really comes down to where folks stand and do you have the votes," he said.
The most important thing is stopping the flow of such magazines going forward, Williams added.
Pinciaro said he was disappointed by that compromise but overall pleased with the agreement.
"I don't think it would be an exaggeration to say that it was probably the single most comprehensive gun violence prevention package that has ever been passed anywhere in the nation," Pinciaro said. "So we have to be satisfied with that."
He added that his group will be back seeking more measures.
"It's the beginning, not the end," Pinciaro said.