Red Sox Fans in NY Area Get Ready for Another Year in the Evil Empire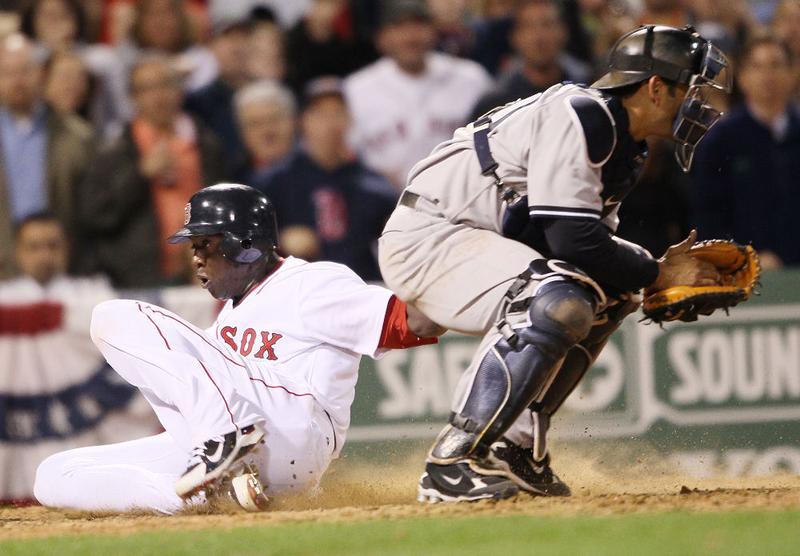 Marco Indri, 28, is born-and-bred New Jersey. He grew up just across the Hudson River in West New York, where his family still lives. The tattoos that cover his arms may be the first thing you notice. But it's not what really sets him apart from his fellow New Jerseyans.
"My neighborhood's all Yankees, Mets. You got a couple [of] Phillies fans," Indri said.
But Indri is none of those. He's a Red Sox fan.
He is one of the die-hards living side-by-side with their bitter rivals throughout the New York area. And as the Yankees begin their season by facing off against the Boston Red Sox in the Bronx on Monday, it means the beginning of another season behind enemy lines for Red Sox fans.
Some fans are transplants. Others were raised here. And some like Indri became enamored by the team's place in history.
Indri said he is preparing for the inevitable abuse he and other fans will face living in the heart of the Evil Empire -- like reminders of the 86-year World Series drought known as "The Curse."
"That was cheered in my ears for years," he lamented. "They're always bring up the titles and [David Ortiz] and Manny [Ramirez] being on 'roids and the titles are fake for us. They always have something stupid to say."
Talk to a Sox fan in New York and you'll hear similar stories. John Hendrickson, 40, remembers the reception he received after Red Sox won the 2004 World Series. He said he was dressed in Red Sox colors exiting the subway station at Broadway and Bleecker in Manhattan when he was heckled by construction workers.
"And it was like, 'Really? You are so unnerved by this that you're just harassing people on the street at 8:30 in the morning?'" he said.
Pete Levin, who grew up as a Red Sox fan on the Upper East Side, is the co-owner the East Village bar Professor Thom's, has arguably been at the center of Red Sox activity in New York City. He's been hearing it his whole life.
"I get a lot of, 'Red Sox suck!' or 'Boston sucks!' Even now — it could have been last week; I could have been wearing a Red Sox sweatshirt or whatever. That never goes away," he said.
It may not go away, but it has changed. After the Red Sox won the World Series in 2004 and again in 2007, fans say some of the sting has been taken out of Yankee supporters' insults.
"Red Sox fans in general in New York and everywhere I would say are just more confident," Levin said.
That first win in 2004 looms especially large for Marco Indri. He watched the historic series near the Fort Dix army base in New Jersey where he was stationed.
"I was getting ready to ship out to Iraq in a couple months and just watching them win the title before I left was something that brought a tear to my eye," he said. "I mean, I never thought I'd see them win a title. But it was a good sending off gift, for me. Watching that."
For Indri, those are the burning coals of passion that keep Red Sox fans fired up throughout the season — even when they're being heckled by those oh so humble Yankees fans.