Calling It a Balance, Quinn Says She's 'Proud' of Sick-Leave Bill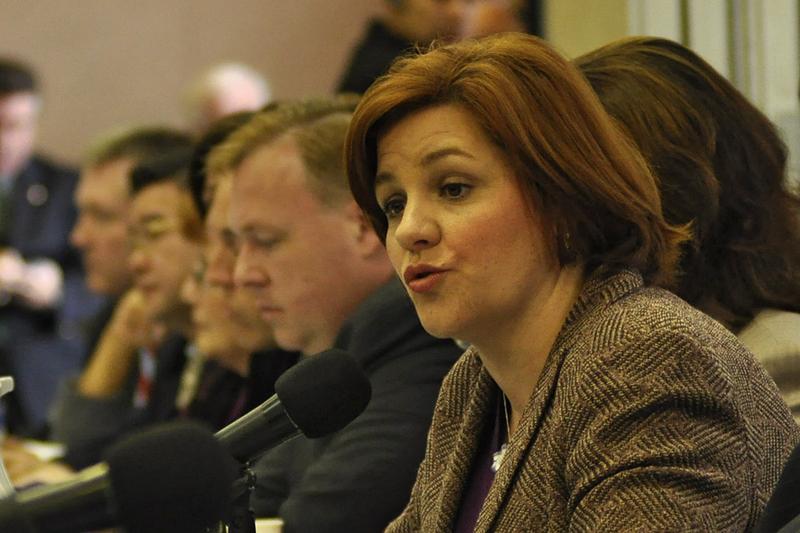 City Council Speaker Christine Quinn said she is "incredibly proud" of the sick-leave bill that she says strikes a balance between workers' needs and businesses' concerns.
The bill requires businesses with 20 or more employees to offer workers five paid sick days a year beginning April 2014. The rule would apply to businesses with 15 or more workers in October 2015.
"It provides a critically important benefit to New Yorkers and it does it without putting jobs at risk," said Quinn, who had long delayed putting an earlier bill to a vote. "It protects people, it protects small businesses, and I'm incredibly proud of this final of piece of legislation."
Mayor Michael Bloomberg has vowed to veto the bill.
The sick-leave pay would only go into effect if the economy continues to improve, according to a provision in the bill. That is measured based on the Federal Reserve's assessment of the city's growth.
City Councilwoman Gale Brewer of Manhattan's West Side, who sponsored the bill, said it would have wide ranging impact.
"It includes almost one million workers who will be covered, who are not covered now," she said.
To qualify, all employees would have to be employed for at least four months, including part-time workers. Seasonal workers and work study students would not be eligible.
The bill has been opposed by business groups that argue companies are already over-regulated, as well as some small businesses.
Peter Travlos, who owns the Stage Door Deli in Lower Manhattan, said he's worried that he's spending too much money to comply with new city laws.
"They trying to put us out of business that's what they try to do," he said.
After financial setbacks following 9/11 and Sandy, he said he's exasperated with the city's new regulations: "We can't afford to stay in businesses any longer," he said.
Robert Bookman, general and legislative counsel for the New York City Hospitality Alliance, said he thinks the paid-sick leave bill puts an unfair burden on some cash-strapped small businesses.
"They also can't afford to pay every employee $300 bucks a year to not come to work five days," he said.
An earlier version required businesses with 20 or more employees to give their workers each nine paid sick days a year.
The paid-sick leave bill is considered as necessary as minimum wage by Dan Cantor the executive director for the Working Families Party, the coalition driving the legislation.
"We're all in this together and we actually have obligations to one another," he said, speaking on WNYC's Brian Lehrer Show, "and so paid sick days is nothing more than a step down that road to a society of greater empathy and greater solidarity."
Quinn had opposed bringing the issue of paid sick leave up for a vote in the City Council, saying it would hurt struggling employers. But she came under pressure from fellow Democratic council members and primary rivals. There was also a fake website mocking her position on paid sick leave.
The Associated Press contributed reporting