New Jersey More Prone to Flooding Post Sandy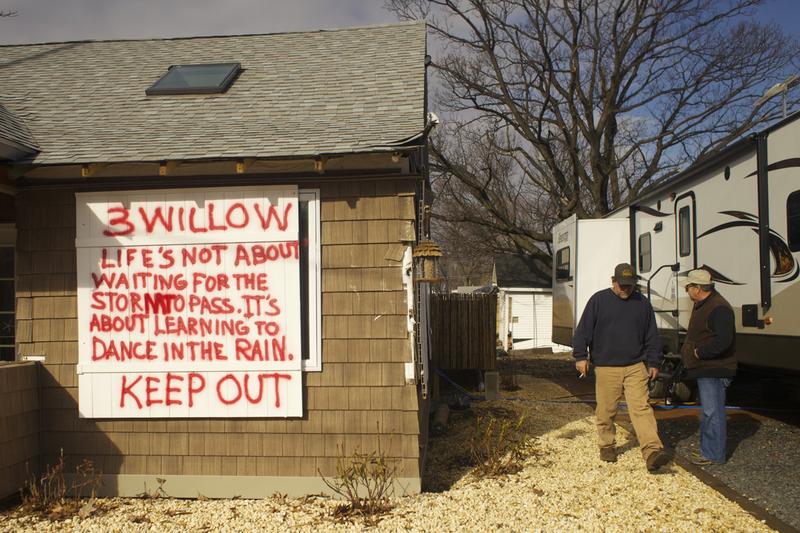 Toms River, N.J. —
Up and down the New Jersey coast, municipalities from Sea Bright to Ortley Beach are reporting increased incidences of flooding, even in places that don't normally flood. But officials don't agree on why it's happening or how to stop it.
"I've been here 50 years and I've never seen flooding like this," said Toms River Township Mayor Thomas Kelaher. 
About three weeks ago, the township experienced major flooding in several areas that don't normally flood with such intensity.
The major thoroughfare through the barrier island - Route 35 – also flooded and had to be closed. 
Other towns are also experiencing high water events with more frequency and  greater intensity, regardless of rainfall.
"We used to have on full moon, high tide, and no event, you had some flooding…now you have a little event, and you could have two feet of water on the main road," said Highlands Mayor Frank Nolan.
Nolan blames the unexplained flooding on eroded beaches.  The late October storm washed away sand and dunes that helped to hold back the ocean.  But others theorize the flooding is due to clogged storms drains.  Another theory is that an influx of sand and debris that was swept into bays and rivers during Sandy is changing tidal flow.
"Just off the coast of Sea Bright, there are cars, pieces of houses, contents of the stores and houses that were damaged in Superstorm Sandy," said Sea Bright Mayor Dina Long.
The National Weather Service confirms that the state is experiencing an above average number of storms this winter, but that wouldn't account for flooding on dry days.
The mystery is baffling researchers, who can't agree on the cause.
"We've had a crazy number of nor'easters," said marine scientist James Nickels with the Urban Coast Institute at Monmouth University.
All that wind could be adding to the flooding problem.
"That causes water to be pushed into these bays, and then the wind holds the water in place and doesn't allow it to come back out…the next tide comes along… it pushes more water up and in," added Nickels.
Nickels believes the flooding may be coming from a combination of factors that could vary from town to town.
Whatever the cause, it's putting residents in coastal communities, on higher alert.
"I have on my iPhone I have apps for tides.  I don't surf.  I do that because I'm scared to death that, you know, you hear these things coming together, the full moon, the high tide, and a storm, you're sitting there sleepless nights wondering, about what do I got to do," said Mayor Nolan.