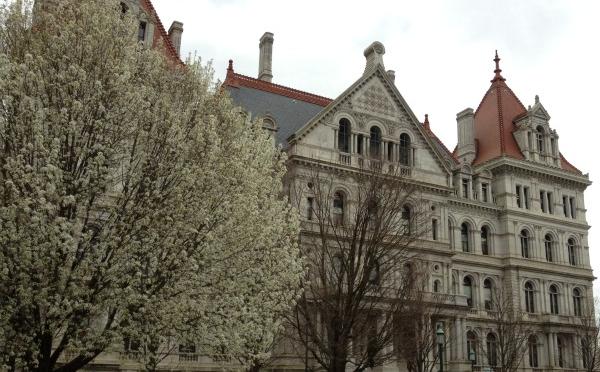 (Karen DeWitt/WXXI)
Some Highlights from the $141.3 billion Budget
Starting 2014, families earning between $40,000 and $300,000 will be eligible for a $350/year new child tax credit.
The so-called "millionaire's tax" on top earners is extended through 2017; it was set to expire in 2014.
The budget includes tax credits for businesses that hire youth and a permanent tax credit for those that hire veterans.
Over the next three years, the minimum wage will incrementally increase from $7.25/hour to $9/hour.
$90 million is cut to the Office of People with Developmental Disabilities.
Education funding is increased by $1 billion.
While the ban on seven-round magazines is suspended, the budget sets aside $28 million to create a state-wide gun database.