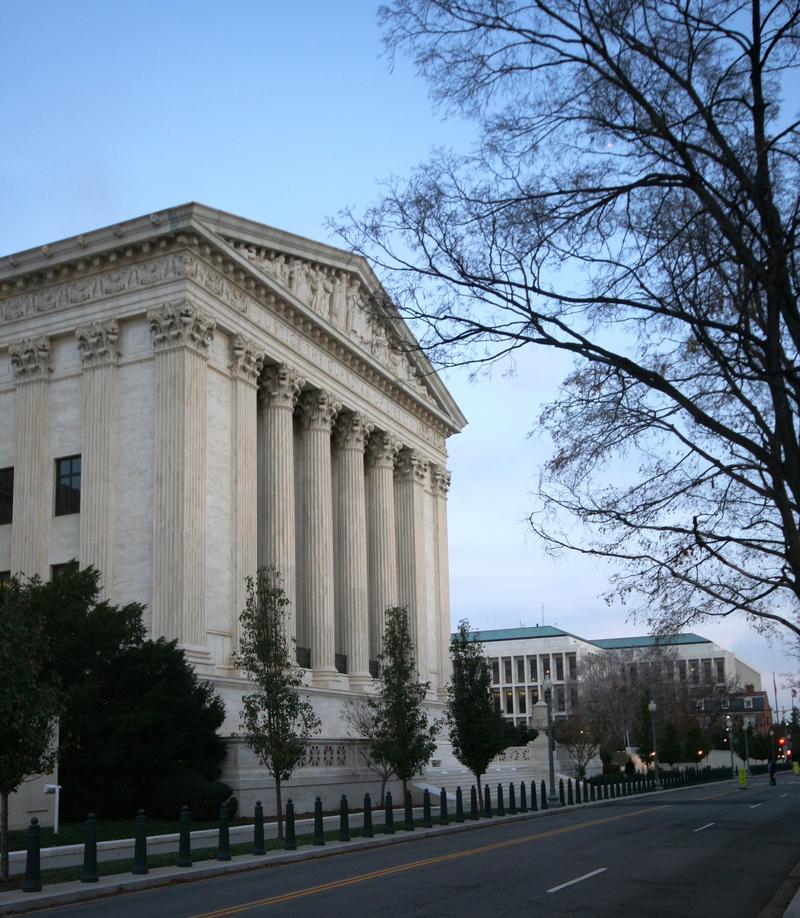 This week, the Supreme Court heard two potentially historic cases on same-sex marriage: Hollingsworth v. Perry, the Proposition 8 case out of California, and United States v. Windsor, the case that will determine the constitutionality of the Defense of Marriage Act, or DOMA.
Now the justices retreat to their respective quarters to decide the fate of Proposition 8, DOMA, and, potentially, the future of marriage as an institution in the United States.
Wednesday's arguments in United States v. Windsor seemed to indicated that a majority of the justices will rule DOMA unconstitutional. Justice Anthony Kennedy, the Court's resident swing justice, noted in oral argument that DOMA "is not consistent with the historic commitment of marriage and — and of questions of — of the rights of children to the State."
Justice Ginsburg echoed her colleague's sentiment. "It's not as though, well, there's this little Federal sphere and it's only a tax question," she said. "It's — it's — as Justice Kennedy said, 1100 statutes, and it affects every area of life. And so he was really diminishing what the State has said is marriage. You're saying, no, State said two kinds of marriage; the full marriage, and then this sort of skim milk marriage."
How the Court will rule in Hollingsworth v. Perry is less clear, explains Adam Liptak, Supreme Court correspondent for Takeaway partner The New York Times. 
The Hollingsworth argument, Liptak writes, "was murky and muddled, and many of the questions from the justices suggested that they were looking for a way to duck the central issue."
---
Our Washington correspondent, Todd Zwillich, is filling in as host all this week. Follow Todd on Twitter for the latest from Capitol Hill.