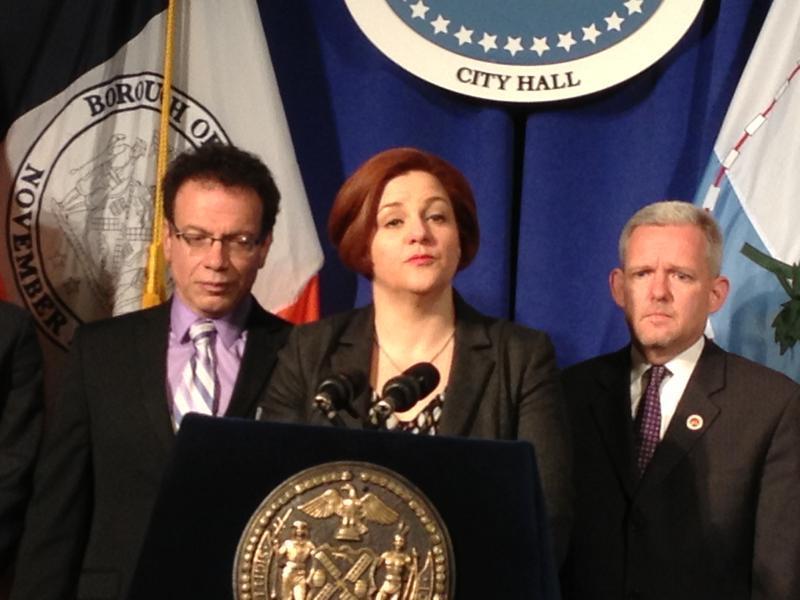 Guest host Anna Sale is also WNYC's lead reporter on the 2013 mayor's race. She talks with Azi Paybarah, Capital New York reporter, and David Chen, City Hall bureau chief for the New York Times, about the latest in the Mayor's race. Plus: the fallout from David's piece on Christine Quinn's temper.
This is a story we've been wanting to do for a long time. It's a story that a lot of people who cover City Hall have talked about in private or have tried to figure out how to package. We thought that in a field where most of the candidates are pretty unknown to the voting public, it was incumbent upon us to inform the public in as many ways as possible about all the different attributes of these candidates: including policy positions, including management style, including temperament. Because Chris (Quinn) is viewed as the front-runner, in some eyes it seemed like it was a natural idea to examine this really interesting part of her personality. I can say without getting into deep journalistic practices, (this piece) was vetted on a lot of different levels by a lot of different people in an attempt to be clear, and not be judgemental in any way, while also trying to marshal the different aspects of her personality.
-- David Chen of the New York Times on his Christine Quinn profile.
Exchange on Stop and Frisk Between John Liu and Bill Thompson
(video courtesy of Azi Paybarah)