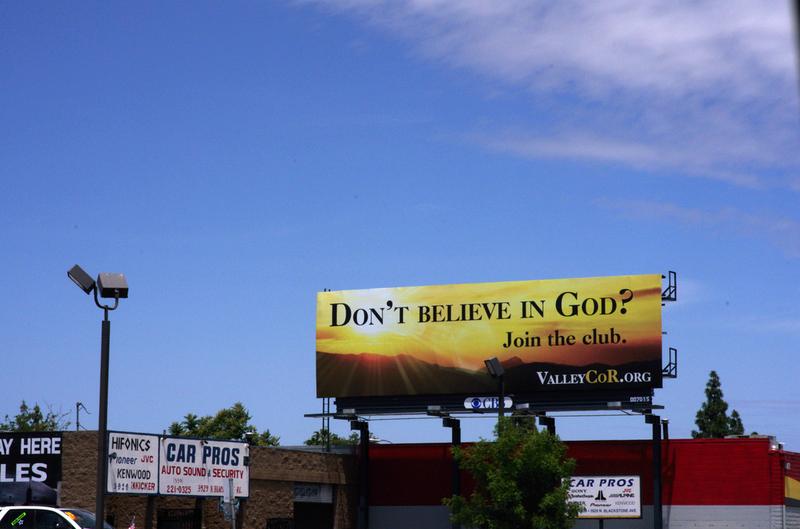 Atheism is a growing movement in America. Campaign ads encouraging humanism and free-thought are slowly becoming more prevalent, yet atheists remain one of the most disliked groups in the country.
Todd Stiefel, founder of the Stiefel Freethought Foundation, has spent more than $3.5 million in the name of making atheism more acceptable to the public. He discusses his activism and what he thinks will ultimately make atheism more palatable to the general public.
"I wouldn't say that I'm trying to promote atheism; I'm not really much into proselytizing," says Stiefel. "I spend my career and my money trying to promote equality and trying to work to ensure the separation of church and state, which in my opinion is one of the absolute keys to our liberty."
According to Stiefel, "There's a lot of discrimination out there against many groups. One of the groups that's most discriminated against in this country is actually non-theists…whether they be humanists, atheists, agnostics or otherwise." He points out that almost half of the population would vote against an atheist candidate for president just for being an atheist, according to a 2012 Gallup poll.
Stiefel attributes this prejudice to a history of negative reverse-branding by religious conservatives. While we have our civil rights, we don't necessarily have civil equality. That's because, at least in my opinion, we were repressed over a long time. We don't get burned at the stake any longer, but we were burned at the stake for thousands of years."
"One thing that free thinkers hold very high up on our value list is the concept of questioning and having doubts and not holding any ideas as sacred."
---
Our Washington correspondent, Todd Zwillich, is filling in as host all this week. Follow Todd on Twitter for the latest from Capitol Hill.