One NY Artist: Seamstress Monica Briones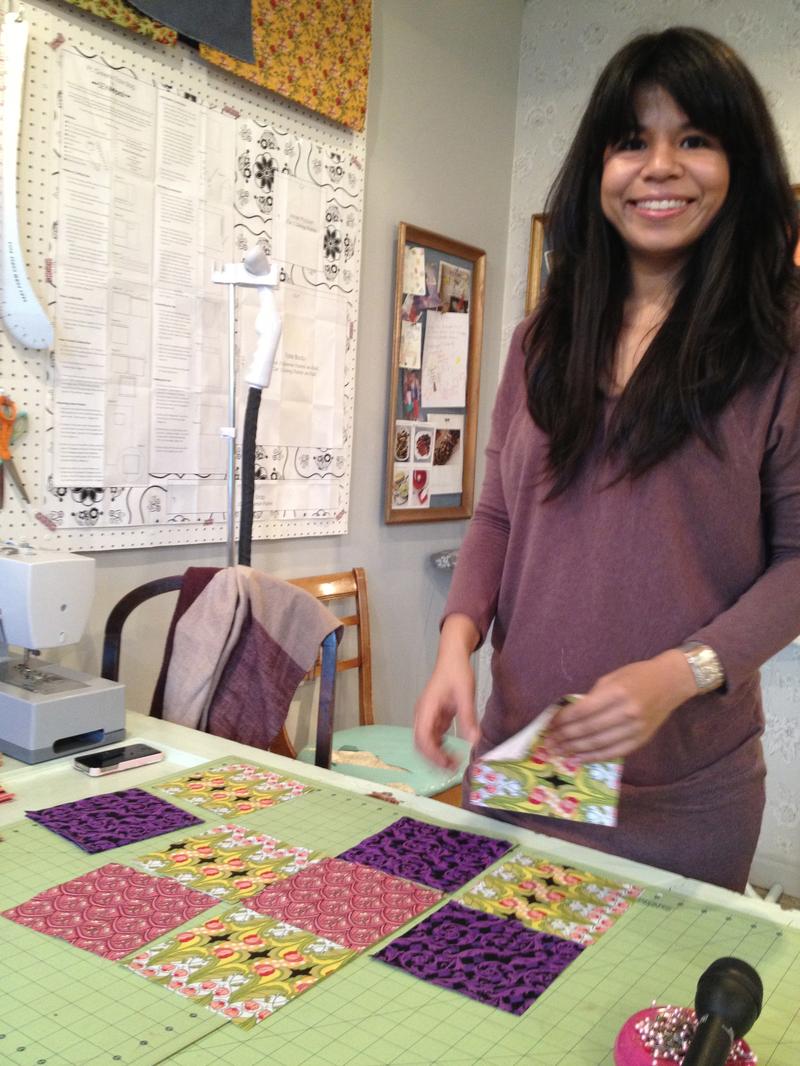 Seamstress, sewing teacher and entrepreneur Monica Briones is a 33-year-old native of Corpus Christie, Texas. She teaches sewing and sells fabric and notions at SewMoni in Williamsburg, Brooklyn and Ridgewood, Queens.
"I think sewing is...you know, many people would think it is a crazy notion, but it's really very therapeutic," she said.
Sewing is challenging, she adds, and a novice needs to be patient as they master threading the machine and feeding the fabric at the proper speed. But when all that becomes second nature, "it flows."
"And then you actually realize you're making something," she explained. "And then you have a product you can show.  So when you're down, and you think, 'Gosh, I can't do this next thing,' for me, it's, 'Why don't you try to make something today?'"
Briones is a bubbly and enthusiastic promoter of the fabric arts. She's had hundreds of students since she started teaching sewing in 2009 and she's a little stunned by her success.  
"It always surprises me, more and more, that people are interested. All walks of life, male and female, young and old. Our eldest student was 85 last year. Our youngest student this year was 8-and-a-half, nine,' she said.
She told me to come to our interview with an idea in mind for something to sew.  
I brought her the worn, faded remains of a stuffed doll of the Fruit Loops cereal mascot Toucan Sam from my childhood. He's been sitting in my closet, leaking crumbly, dark orange stuffing from seams worn open by my constant cuddling.  
 "This is the glory of sewing, you can put Toucan Sam back to life," Briones said, as she held up the frayed pieces and assessed the smiling cereal mascot. "He's so much better than the one that's on the box right now."
Toucan Sam comes back to life through two big square pillows, each with one half of Sam hand stitched on one side and blocks of riotously-colored fabric on the other. Briones and her assistant, Katie Mann, helped cut out the blocks, showed me how to thread the sewing machine and loaded the bobbin for the stitching on the backside of the fabric.  
Just as Briones promised, it is therapeutic, just as millions of women in sewing circles through the centuries must have found.  
Briones said she finds comfort not only in creating, but in destroying.  
"The seam ripper is your best friend," she said. "If I'm having a really bad day, I like to take things apart."
"You also get to revisit what you've done," she added.
SewMoni has two stores, one in Ridgewood, Queens at 465 Woodward Ave, and one in South Williamsburg, Brooklyn at 330 S. 3rd St. For information about classes, call (917) 450-8203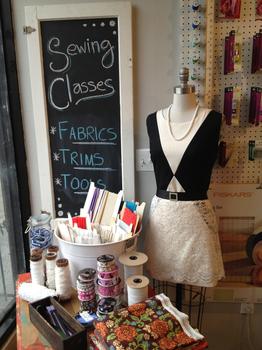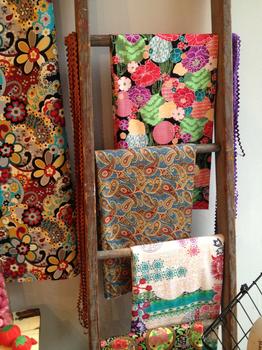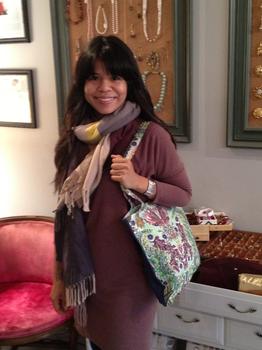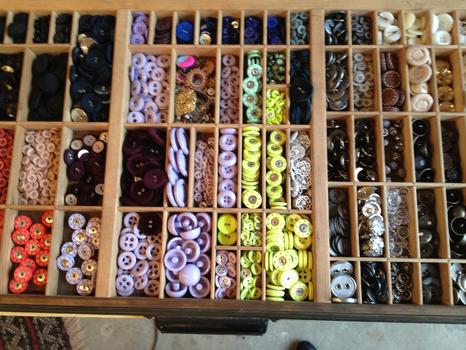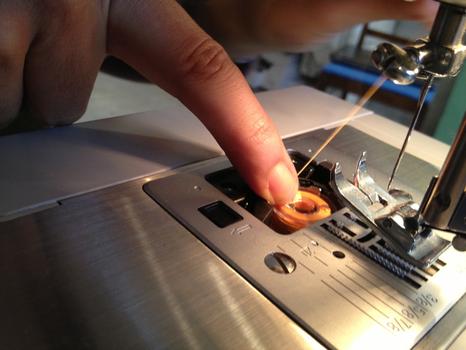 of