Horsing Around Grand Central Terminal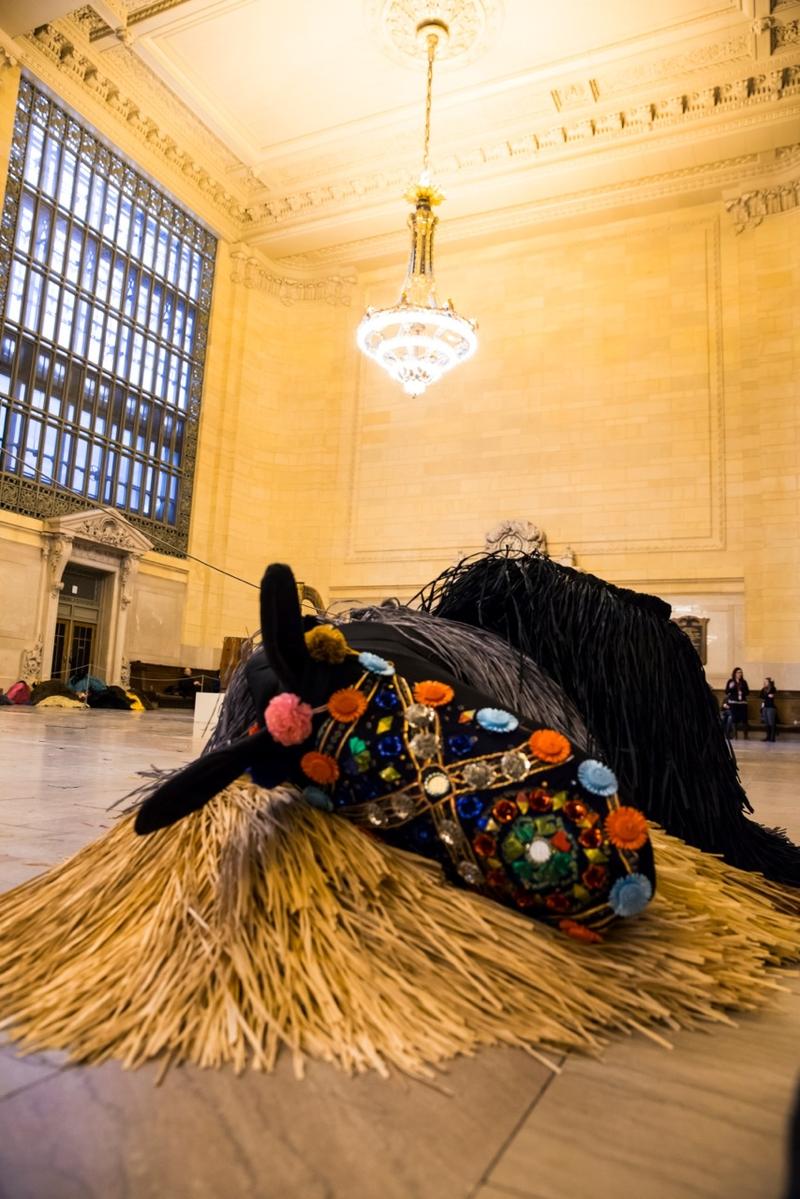 To help celebrate Grand Central Terminal's 100th anniversary, some horses will be grazing and walking around the Beaux-Arts station. It's part of an installation and performance piece by artist Nick Cave.
The exhibit, titled "Heard/NY", combines Cave's impulse to do something "civic minded" in a public space, with recollections of childhood delight with the conventions of traditional puppetry. "It's two figures, and then there's this cloth that's thrown over the back, and then this horse—sort of fabricated head—and yet, there was a sense of realness.  We were connected to something that we could identify, and that is so naïve, and there's an innocence about that that is so extraordinary," Cave explained.  The installation was co-commissioned by CreativeTime and MTA Arts for Transit.
The horses seem larger than life—covered in dense clusters of synthetic raffia in dozens of bold and subtle shades from black and grey to crimson and teal.  They have smooth tapered heads like children's toy animals.  Their face masks are black, and adorned with bright patchwork fabric, in patterns from India, Tibet, Morocco and elsewhere, and their necks have rows of stylized braids in reds and pinks that look like carnations.
Twice a day the "herd" will be brought to life by dance students from the Alvin Ailey School.  Choreographer William Gill has created an equine ballet, drawing on a range of different horse behaviors for his images: "The competitive show horses or the regal stallions, or rebellious bucks.  So we're going to be using movements and mannerisms from those—and the suits themselves are so majestic that even the simplest movements will create sound and effect," he said.
It sounds like this:
When the horse sculptures aren't being brought to life, they will be at rest in Vanderbilt Hall, mounted on saw horses (no pun intended).
Cave hopes the horses will slow down some of the tens of thousands of travelers that pass through the hall and gives them something to dream about.
"What I hope that it does is that it stops you, and you're transitioning from one point to another, and that moment becomes a moment of reflection," he explained.    
Listen to Sarah Montague's interview with Nick Cave and William Gill above.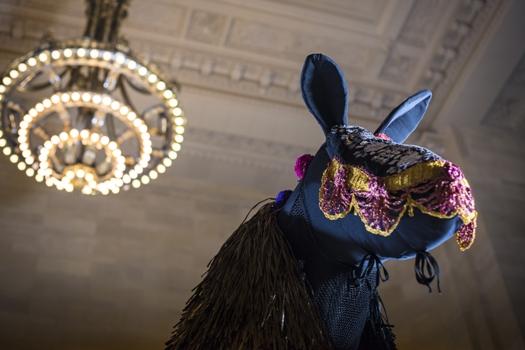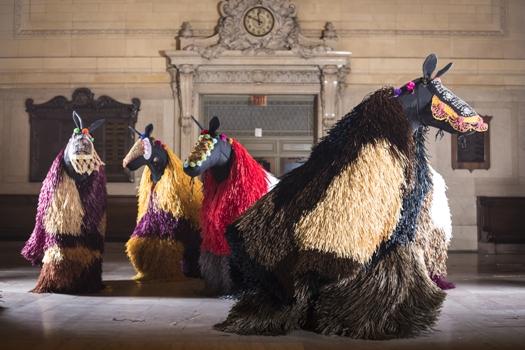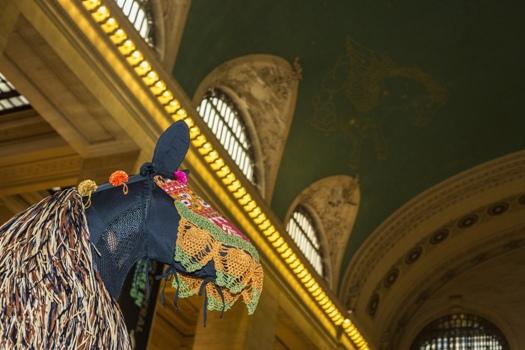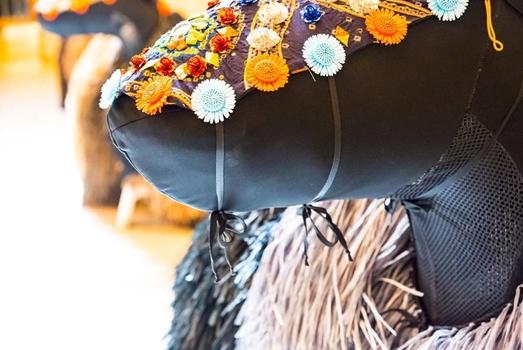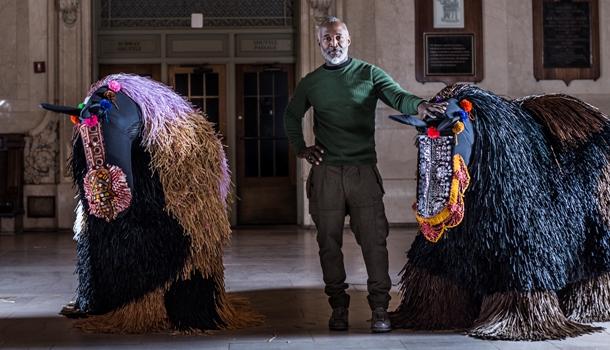 of