State Takes Over Troubled Camden Schools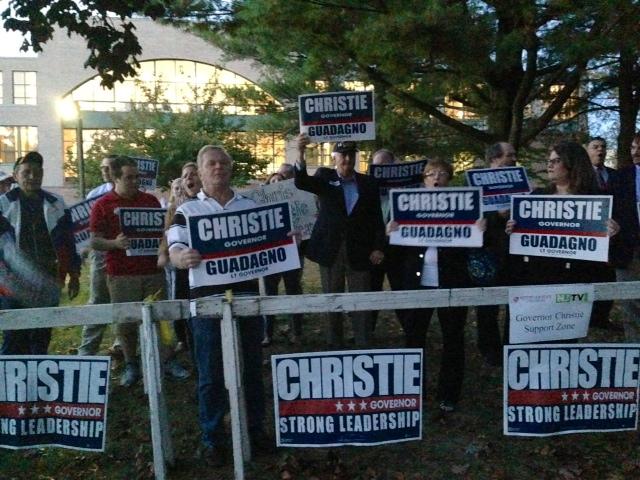 Gov. Chris Christie announced Monday that the state is taking over the school system in Camden.
Christie made the announcement Monday at the city's Woodrow Wilson High School. He says he'll appoint a new superintendent — a process that he notes locals will be involved with— and that the state will ensure every student has books and technology.
But Camden Mayor Dana Redd didn't use the word takeover to describe the situation.
Camden Mayor Redd does not use the word "takeover" in her remarks. Talks about a "partnership" with Trenton and Christie.

— Bob Hennelly (@BobHWNYC) March 25, 2013
NJ Education Commissioner Chris Cerf described the takeover as a labor of love and guided by "what's in the best interest of the children."
Three of Camden's schools are the lowest-performing in the state, and 90 percent are in the bottom 5 percent. Less than 20 percent of fourth graders are proficient in language arts literacy, and just 28 percent of 11th graders are proficient in math.
Christie says Camden schools make up 1 percent of state schools but 33 percent of the state's worst performing. "This is dire."

— Bob Hennelly (@BobHWNYC) March 25, 2013
Christie says "it is not about money". Camden has spent 24 K per student--- several thousand higher than state average.

— Bob Hennelly (@BobHWNYC) March 25, 2013
Camden will be the fourth urban school district under state control, after Paterson, Newark, and Jersey City. It's also the first takeover initiated by Christie.
Camden activist Ms. Davis praises Trenton asserting itself. "It is not about Republican or Democrat. It is about our children."

— Bob Hennelly (@BobHWNYC) March 25, 2013
Camden Woodrow Wilson HS crowd waiting for Gov. Christie. School staff resigned to state take over "again."

— Bob Hennelly (@BobHWNYC) March 25, 2013