Bloomberg Finalizes Plan to Buy Out Sandy-Damged Homes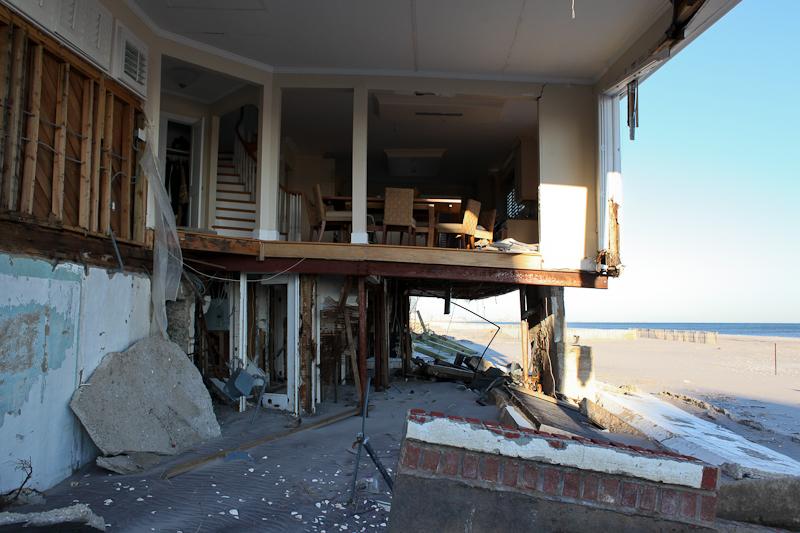 The Bloomberg administration has finalized plans for the first tranche of federal Sandy aid, including a program that would let the city buy damaged properties from willing homeowners and resell them to others for more development.
The program is similar to New York Governor Andrew Cuomo's buyout proposal, except that technically it is an "acquisition" program because it permits redevelopment. And as a result, under federal rules, the city will only be permitted to offer post-Sandy values for the homes, not the pre-damaged prices under Cuomo's proposal.
But Brad Gair, the director of the city's Office of Housing Recovery Operations, said the price difference will likely be negligible, since the city would be allowed to offer additional assistance for relocation and temporary housing. He said the city's program would instead appeal to people who do not qualify for the governor's program because they are not part of a cluster of homes that would be bought out for open space.
"The last thing we want is one lot here on this block, another on this block and a couple others on the next block, scattered all around the impacted areas," Gair said. "They are not able to be grouped together to make an open space or recreation area. They are just going to become empty lots that probably won't benefit the neighborhood in the long run."
Gair said properties, once acquired by the city, would be offered first to neighbors who are rebuilding, and want a larger yard, or to a developer who could rebuild to modern codes, perhaps to house other Sandy survivors.
The city hasn't specified exactly how much it would spend on the acquisitions, but lists it as one of several "additional" options for which it is seeking $350 million in federal Community Development Block Grants. Gair had mentioned the plan at a city council meeting earlier this year but did not give many specifics.
The administration is putting greater emphasis on helping people rebuild their homes where they are. In some cases, the city is proposing to pay to elevate homes above the 100-year-flood elevation as required by the Federal Emergency Management Agency.
Those grants will come as a relief to owners of those properties, since they are facing steep increases in their flood insurance premiums because of a change in federal law. The higher premiums can be avoided if their structures are on stilts or high foundations, but elevating a structure can cost $90,000 or more.
But the demand for help in elevating houses appears to far outstrip the supply. According to the city's application, elevation assistance will be limited at this point to structures that sustained "substantial damage"—about 2,500 one- and two-family homes, out of the universe of nearly 17,000 one- and two-family homes that were affected by Sandy.
The application, including proposals for other parts of the city's $1.8 billion request, is up for public comment for the next two weeks. The federal government is expected to rule on it shortly after that. Once this first tranche of money is approved, additional block grant money will likely be made available later in the year.