Soundcheck
Ryan Keberle Believes That 'Music Is Emotion'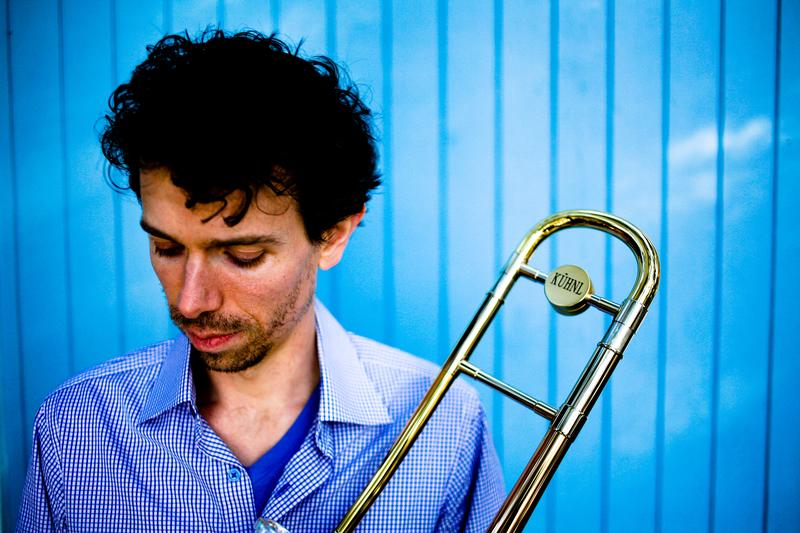 Ten years ago, trombone player Ryan Keberle was among the first graduates of Juilliard's jazz studies program. Since then, he's broadened his musical scope to include R&B and indie rock – playing alongside the likes of Beyonce, Justin Timberlake, and Sufjan Stevens. But Keberle's latest release, Music is Emotion, is recorded with his own quartet, Catharsis. The group joined us to play two songs on the air -- and then stuck around to play us a little something extra. Take a listen to their cover of the Beatles' "Julia," below. 
Setlist:
"Big Kick Blues"
"Nowhere To Go, Nothing To See"
On conspicuously omitting a piano from his band:
"The impetus behind the band originally was a practical one. My previous group had 8 members, so this is cut down by half. It gives us the option to travel more and do more things. Also, there aren't really many good pianos anymore as far as performance venues go. It really limits yourself as to where you can play."
On his decision to pursue jazz:
"Jazz not only has the improvisational element that gives you spontaneity and allows you to sort of work in different environments, but really what jazz is about in the end is listening. Listening to each other, listening to yourself, listening to the needs of your audience. And it's just being more open. And when a musician has that mindset and really knows how to listen — I mean, that's an interesting conversation. What does it mean to listen? Jazz musicians I find typically have the answer to that question more than other styles."