Stockhausen Music, in a Lunar Setting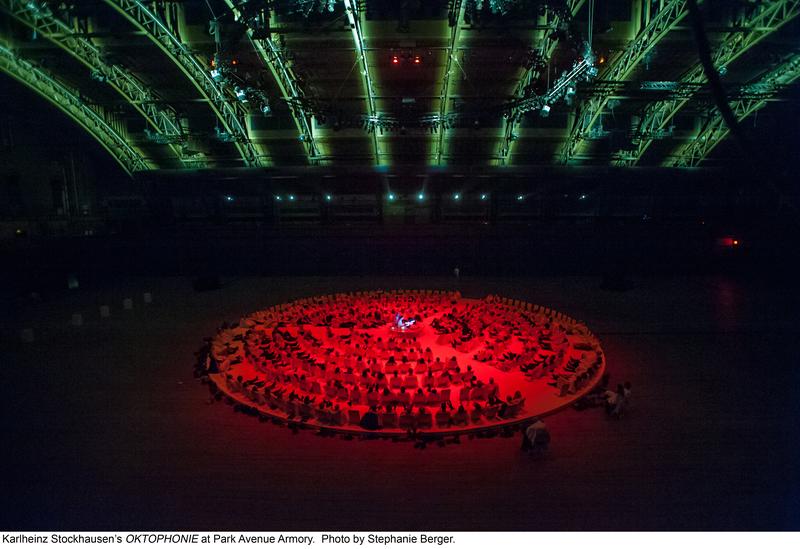 The work of one of the visionaries of 20th-century music is being presented in an unusual setting in New York City.
The Park Avenue Armory is playing Oktophonie, a piece by late German composer Karlheinz Stockhausen, in a performance that has the audience wearing white cloaks, sitting in circular rows on the floor, while surrounded by loudspeakers and lights.
Oktophonie is performed by one of Stockhausen's original collaborators, Kathinka Pasveer, who manipulates lap top computers and a sound board at the center of the space. Argentinean artist Rirkrit Tiravanija staged the work as the composer originally intended — in outer space.
The performances are getting mixed reaction by those who have attended it.
Robert Wood is a PhD student in music and he said he enjoyed the performance, especially because of its setting. "It helps to focus your attention a little bit," he said. "It's like you put the cloak on and it's kind like this symbolic gesture saying, 'Ok, I'm going to enter into this world and fully give myself to it.'"
But Eva Jakubowski, who is a fan of experimental music, said even though she enjoyed the music she had a hard time with its 70 minute length. "I think it was a bit hard to sit still for that length of time, in this space," she said. "I kept waiting for something more exciting to happen."
The performances run until Wednesday, March 27 and tickets are $40.