Domestic Violence Victims Sue to Obtain Public Housing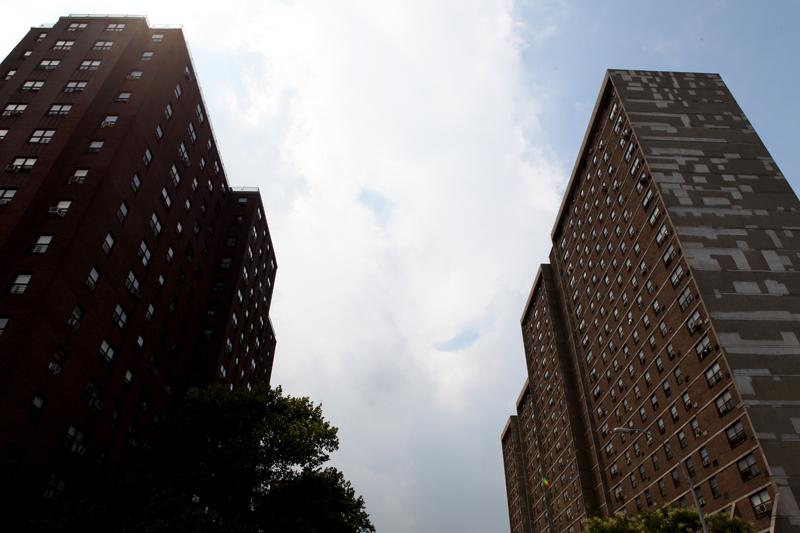 Ten women, all of them domestic violence victims, have sued the New York City Housing Authority for allegedly botching their applications for public housing. Domestic violence victims are supposed to receive the highest priority for public housing apartments once they've proved they are being abused by submitting police reports, orders of protection and other documents.
The lawsuit alleges that in some cases, women are wrongly denied priority status after the housing authority either loses paperwork or claims they never received certain documents. One woman, identified in the lawsuit as J.C. applied for priority status in April of last year and has been repeatedly denied priority status ever since. J.C. says she was in an abusive relationship for 9 years during which time she suffered fractured ribs and other injuries. According to the lawsuit, she was abused during a recent pregnancy which caused a premature birth. She now has a 4 year old son that is disabled. Since leaving her husband, she said she's stayed in a shelter and slept on the floors of several different relatives.
"Maybe I just should go back because I did the wrong thing by leaving because I leave and I can't get help," J.C. said.
Lawyers for the women say the situation is putting their clients in danger and creating unstable households where they're moving around, often with small children, from shelters to the homes of relatives and friends. In one case, the woman never left her abuser. 
According to the lawsuit, other women did receive priority status but never received apartments. A plaintiff, identified as Ms. M, said she had been waiting several years for an apartment. She is currently staying in a domestic violence shelter that is time limited. After that, Ms. M. said she'll have to go to a regular homeless shelter that doesn't have protections for domestic violence victims.
"They want to send me to a women's shelter in the Bronx...and I'm not supposed to be in the Bronx. The Bronx is my danger," Ms M. said, explaining that her abuser lives in the Borough.
The New York City Housing Authority said it wouldn't comment on pending litigation.