One NY Artist: Alexandre Arrechea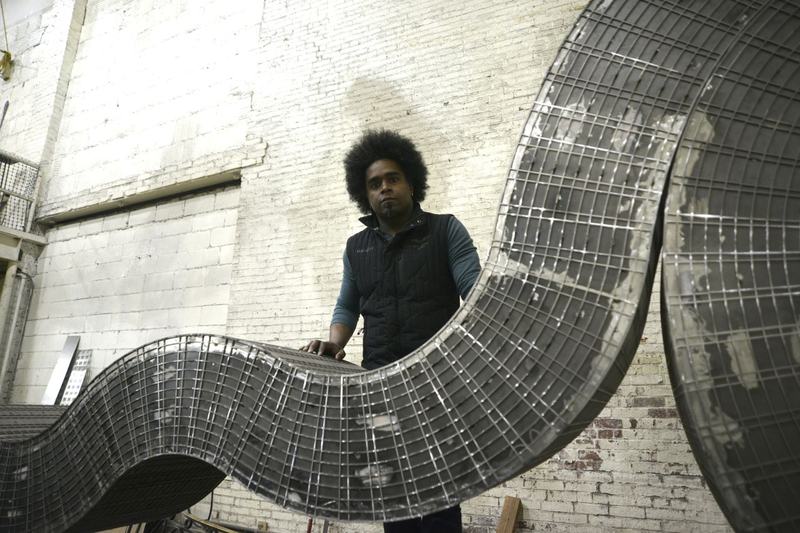 There are thousands of artists is New York City, some scratching out a living while perfecting their craft in studios, basements and on stage. WNYC is bringing a few of them to the spotlight, in their own voices.
Cuban artist Alexandre Arrechea is behind "No Limits," a public art project that features replicas of ten iconic New York buildings along Park Avenue, between 54th and 67th streets.
Arrechea's Chrysler building is rolled up like a fire hose, the Empire State is shaped like the Pentagon, the Flatiron is standing on a flag pole and the Hemsley building is turned into a circular shape, like a snake that bites its own tail. "In some way New York is like this snake, or beast that is constantly devouring itself to appear as a new city," says Arrechea.
The installation is on display until June 9th. Arrechea spoke to WNYC's Gisele Regatao about this piece and his work.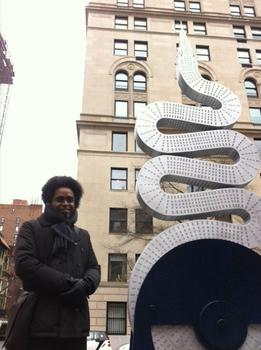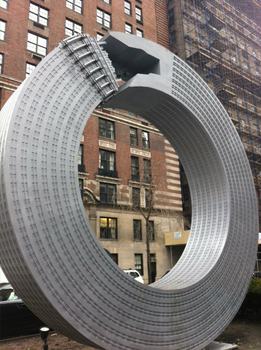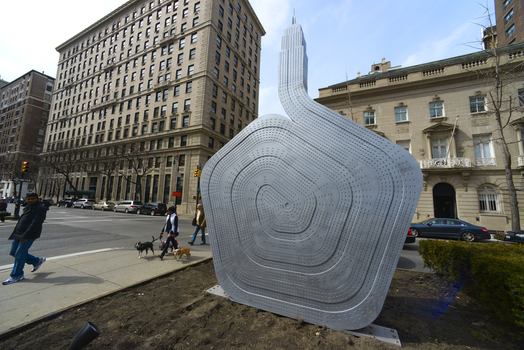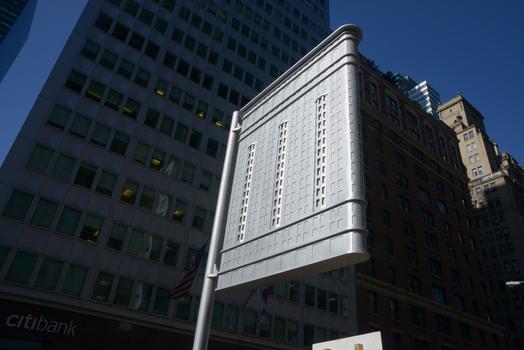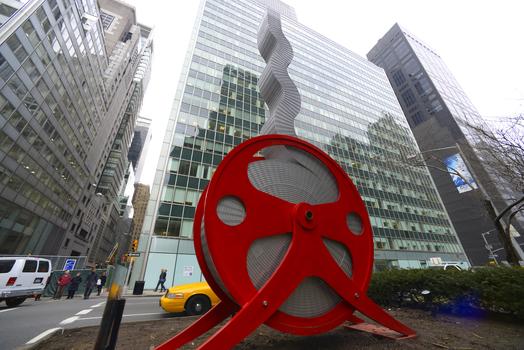 of