Arguments Begin in Case Challenging Stop and Frisk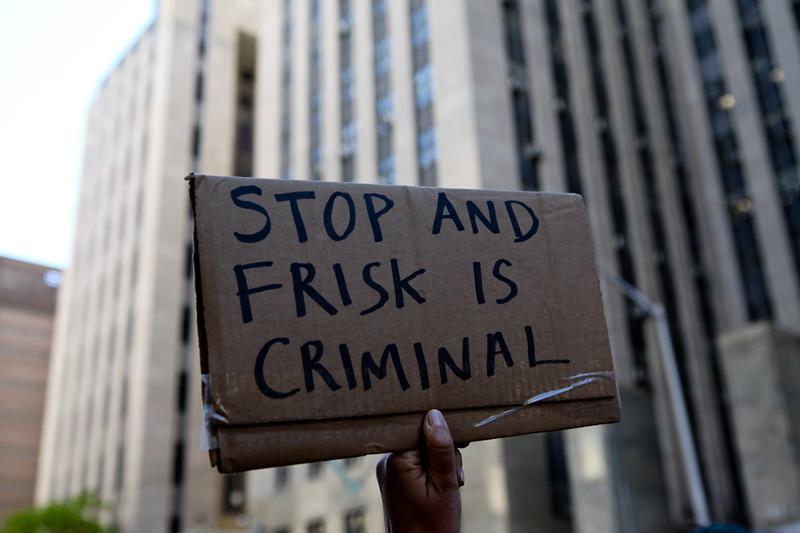 Opening statements took place Monday in the most comprehensive legal challenge to the city's stop and frisk police to date. The federal class action civil suit said police overwhelmingly target blacks and Latinos, and that the practice is unconstitutional. The city on the other hand said stop and frisks have helped drive down crime to record lows.
Lawyers for four men who say they were illegally stopped argue that millions of people over the past decade have been wrongly targeted because of their race. But lawyers for the city say they'll prove the practice does not target minorities and is a valuable crime fighting tool.
"I can't imagine any rational person saying that the techniques are not working and that we should stop them," said Mayor Michael Bloomberg at an unrelated press conference Monday.
The courtroom and overflow rooms were packed as civil rights activists, stop and frisk opponents and regular New Yorkers crowded in to hear opening arguments and the first round of testimony at Manhattan federal court.
Outside the courthouse, a group of elected officials, civil rights leaders and others gathered to denounce stop and frisk. "We've collected testimony from people that have been accosted on the street by a new villain that serves a purpose and commits an illegal practice," said NAACP's Kenneth Cohen, who called stop and frisk the "new Jim Crow."
Local experts say that U.S. District Court Judge Shira Scheindlin can't eliminate stop and frisk, but she can order reforms on how the tactic is used.
"There shouldn't be a cavalier attitude that you know, you got to break eggs to make an omelet, to make the city safe. You know, it's necessary to willy nilly violate the rights of thousands of people," said Professor Eugene O'Donnell of John Jay College of Criminal Justice. "There should be a rationale. There should be a clear picture of why you're doing what you're doing and the absolute minimum number of stops should be done."

The trial is expected to last more than a month and include testimony from police officers, criminologists and a dozen black and Latino men who say they were targeted because of their race.
To listen to Richard Hake's interview with Kathleen Horan, who covered the trial on Monday, click the audio above.