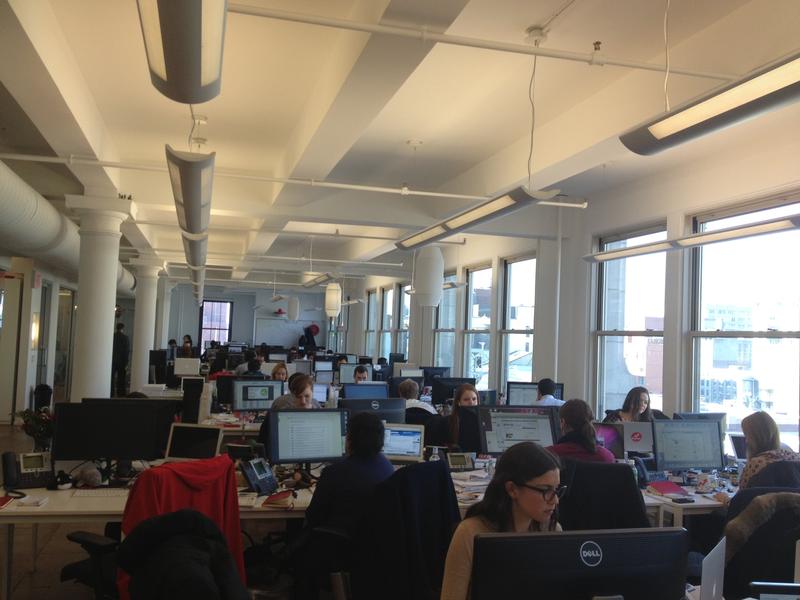 Newsrooms are still trying to figure out how to make the kind of money online that they once made during the heyday of print.  Just yesterday, the Washington Post announced that this summer it will establish up a paywall and charge frequent users to access the site.  Other news websites have already found another way: "content advertising."
"We define content advertising as when brands create stories, messages, ideas that explain what they care about or what the products are able to achieve," says Jon Steinberg, chief operating officers for BuzzFeed, the website known for its addictive lists and posts on animals and pop culture.
Forbes, the Atlantic and BuzzFeed are some of the news organizations that have had some success making informative or funny advertising that they hope is just as compelling as any article.
"It's not saying 'just buy this stuff because I tell you to buy it,'" Steinberg says. "It's more informational and interesting in nature." 
Under the content advertising model, one group of journalists could be writing articles at their desks, while across the newsroom, another group of writers is working on behalf of advertisers.
This week on New Tech City, host Manoush Zomorodi talks with Steinberg to discuss the Buzzfeed business model and a possible future for how newsrooms can make money.
Plus, media mogul Arianna Huffington has a new motto: "Less stress, more living."
The chair, president and editor-in-chief of the Huffington Post has a reputation as a hard-charging executive, but she says it's important to slow down and unplug.