Weekend Picks: Goddesses and Basketball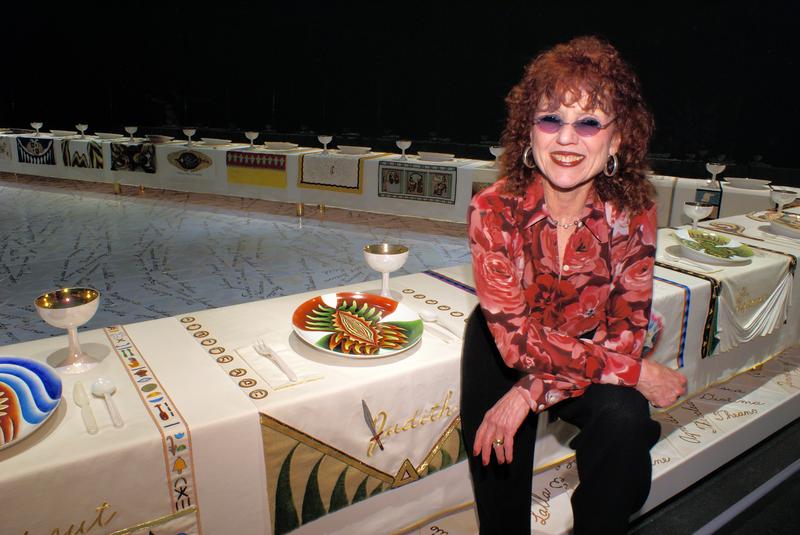 Here's how we'll be spending our weekend. We suggest you do the same.
Business Editor Charlie Herman is heading to MOMA for an exhibit from photography's founding father of the modernist tradition. It's called Bill Brandt: Shadow and Light.
"He took a lot of photos during the blackouts, during the Blitz, during WW II in London and what life was like there," Charlie says. "But he also did a lot of photographs later of nudes, of just very abstract objects and bodies and studying different kinds of forms and created these really beautiful images."
Janet Babin is heading to the Brooklyn Museum to check out one of it's long term exhibitions celebrating feminist art. It's called the Dinner Party by Judy Chicago. 
"You go into this room, it's very dark and it has place settings for a fabulous dinner party," she says. "And what struck me is that the table is triangular and very etheral looking and then you notice that the banquet is set for all of these goddesses."
Yes, 39 goddesses - each representing an important woman in history.
And according to Jim O'Grady, history will be be made at Madison Square Garden, .
"The Big East basketball finals in Madison Square Garden. This is the last one of its kind because the Big East Conference is breaking up," he says. "And for 34 years it's been the best college basketball you could see." 
O'Grady will not be at the Garden, but he has another recommendation for viewing the game.
"Mouholland Sports Bar on Grand Street in Williamsburg where people wear sports jerseys and drink beer from big plastic cups."
But wait, you say. Isn't the game scheduled for St. Patrick's day?
"A day of restraint and good behavior. Oh that's right. A day of excess and passing out."