City Launches Recycling Pilot Program for Public Spaces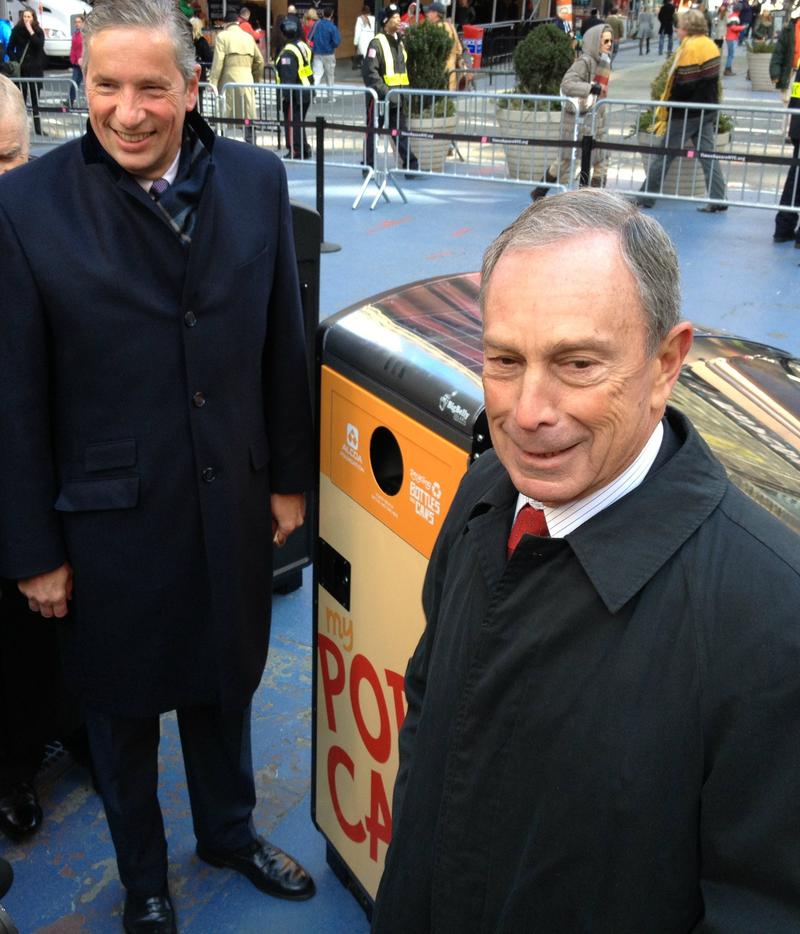 Times Square now has 30 solar-powered trash and recycling stations that compact waste and even send wireless signals to alert workers when cans need to be emptied. 
The neighborhood produces 900 bags of garbage a day, but not everything inside is trash. 
"About 30 percent of what we see right now is recyclable between the metal, glass and plastic and the newspapers," said Department of Sanitation Commissioner John Doherty. 
The installation of the high-tech bins marks the start of a recycling pilot program for public spaces, part of a broader recycling campaign that will make the city's waste management system more energy-efficient and sustainable, according to Mayor Michael Bloomberg.
In his 2013 State of the City address in February, he pledged to install 1,000 new recycling bins across the five boroughs by the end of the year and double the city's recycling rate by 2017, a commitment he renewed Friday while announcing the new receptacles from BigBelly Solar.
The BigBelly units have separate bins for garbage, paper and cans and bottles. Since they compact whatever is inside, they fit five times as much waste as traditional sidewalk trash cans and are more sanitary because they require fewer pickups, according to the manufacturer. 
They will replace 53 trash bins along Seventh Avenue and Broadway from 42nd Street to 47th Street.
According to the mayor, the bins will enhance the quality of life for people working and living in Times Square: Fewer pickups means less money spent on truck fuel, fewer traffic jams and less pollution.
"It's good for taxpayers. And it's good for the city's air quality. And it's good for the people who come here every day," Bloomberg said.
The front of the new Times Square bins feature colorful illustrations of the life cycle and history of aluminum cans from the Alcoa Foundation, which gave the Times Square Alliance $250,000 to purchase the units. 
"My pop can becomes your soda can becomes their tonic can," one recycling bin reads, a message not lost on Alcoa Chairman and CEO Klaus Kleinfeld, who spoke at Friday's unveiling. 
"Aluminum is infinitely recyclable. When you throw a can back here, 60 days later it comes back as a new can, but obviously it only comes back as a new can if it doesn't end up in landfill," he said.