Micropolis: Director Michel Gondry Takes on Bronx Teens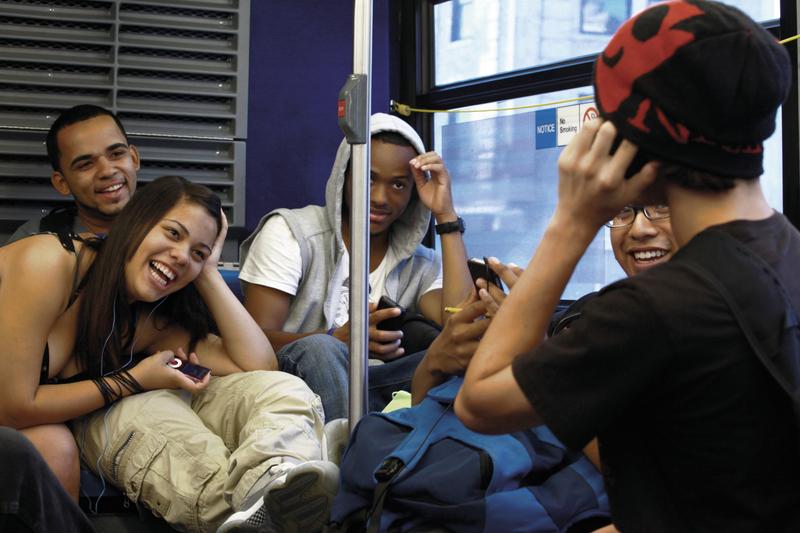 Director Michel Gondry has worked with Bjork, Kanye West and Radiohead, as well as A-list actors like Jim Carrey and Kate Winslet, but for his latest project, "The We and the I," he opted to cast a bunch of non-actors: regular kids living in the Bronx.
"I think it would've been really terrifying for me to be surrounded by 40 professional acting teenagers."
The movie, set on a crowded MTA bus, zeroes in on a bunch of high-schoolers making their way home on the last day of school. Unlike his earlier film, the dreamlike "Eternal Sunshine of the Spotless Mind," this movie sticks closer to reality. At times his characters reveal themselves to each other, but they're also capable of humiliating one another, and older passengers. The movie, he said, was drawn from his own life.
"I actually experienced it many times," said Gondry, "where you see a big group of teenagers jumping in the train or in the bus, and you wish they'd picked another car. Either you're gonna block your ears, or you can listen to them and see what's going on."
Click the audio link above to listen to Arun's latest Micropolis, including Gondry's thoughts on why he chose the Bronx, and what he thinks about the cult classic film "The Warriors."