Imagining the Future Museum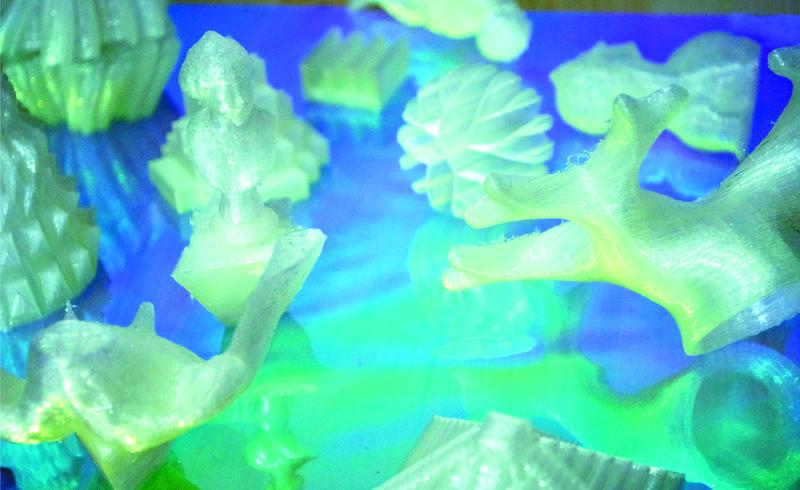 Museums are places to see art, attend lectures, and perhaps print a plastic toy.
That's the thinking behind a new show at the Museum of Arts and Design which presents ideas from about 30 designers re-envisioning the role of museums.
Jake Yuzna, co-curator of the show, explained the exhibit shows how both museums and the art of design have gone through a lot of change in the recent decades.
Yuzna said museums are no longer places where people go to see art, but they increasingly play bigger roles with education programs and community initiatives. At the same time, since the 2008 financial crisis, the design community is more multi-disciplinary, he said, and is working more in collaboration with each other. "We see all of those roles changing, and the museum changing as well," he said.
Keetra Dean Dixon is one of the creators of one installation of the show, a 3-D printer that manufactures objects designed by her, or the public. She explained one of them is an adaptor that would allow children to combine toys that normally wouldn't fit together. "That really questions the marketplace, allowing competitors to work together for free."
Prem Krishnamurthy, from the design studio Project Projects, has an installation that displays pieces from museums that are online. He said the idea is to question the role of the physical collection. "What if those works were actually all out there, and people could have them, and could actually use them," he said. "Where would that take ideas of curating, and knowledge and simply thinking about art?"
After the Museum: The Home Front 2013 is on view through June 9th at the Museum of Arts and Design, on Columbus Circle.