With a Tweet, Quinn Launches Mayoral Run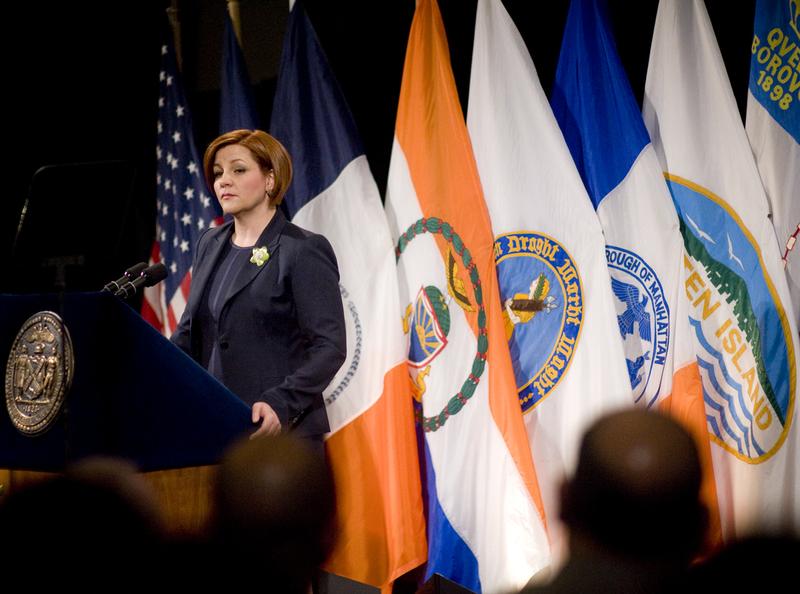 City Council Speaker Christine Quinn officially launched her campaign for mayor on Sunday via tweet and video.
"Today I'm announcing, making it official, that I'm running for the Mayor of City of New York," the 46-year-old Quinn said in the video announcement. "I'm running for mayor because I love this city. It's the greatest place in the world."
Quinn, a Democrat, has long been seen as the front runner to replace Mayor Michael Bloomberg. If elected, Quinn would be the first woman and the first openly gay person to serve as mayor of New York. She has been on the City Council since 1999 and its leader since 2006.
In the launch video, Quinn delivers an impassioned pitch for why she's running for mayor. Seated at a diner counter, the video plays up themes that have become standard elements of Quinn's stump speeches — her typical "middle class" upbringing in Glen Cove, Long Island and her family's immigration from Ireland to America.
She also outlines her background and family, including her father and the death of her mother from breast cancer when she was 16 years old. "My mother's life and death left me with the belief that our obligation is to use every moment on this earth to make it a better place, to make other people's life to make sure nobody is left behind because they might need a little more help," she said.
Despite her front runner status, Quinn's campaign has been dogged by an increasingly vocal group of opponents known to show up at her appearances carrying unflattering signs and hurling angry remarks over her support of a term limit extension in 2009, development issues in her council district, and her opposition to paid sick leave legislation
She joins a growing list of Democrats and Republicans for the city's highest elected office. In January, Public Advocate Bill de Blasio launched his run for the Democratic nomination, while businessman John Catsimatidis said he would seek the Republican nomination. In February, Adolfo Carrion Jr., a former Obama appointee and Bronx Borough president, said he would also try to secure the Republican nomination for the city's top spot. He's already on the November ballot on the Independence Party line.
Other people that have signaled they intend to run for mayor include: Sal Albanese, former New York City councilman; Tom Allon, CEO of Manhattan Media; John Liu, New York City Comptroller; Bill Thompson, former New York City Comptroller and 2009 Democratic candidate for mayor and Joseph Lhota, former MTA chairman and chief executive officer.