Muted Response to Trial of Bin Laden's Son-in-Law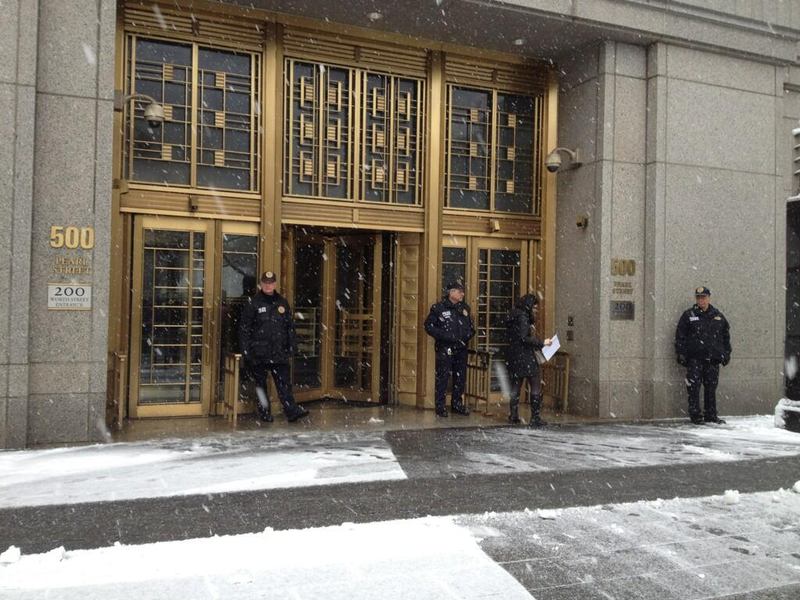 With a muted response, New Yorkers greeted the trial of Sulaiman Abu Ghaith, a senior al-Qaeda leader and the son-in-law of Osama bin Laden, who pleaded not guilty Friday in federal court in Manhattan.
Abu Ghaith is charged with conspiracy to kill Americans, but he's not facing charges directly related to plotting the September 11th attacks.
When the city did face the prospect of holding the trial of the five men accused of plotting the attacks, there was an outcry from the local community. New York City Police Department officials described a scenario where lower Manhattan would be transformed into a maze of checkpoints that would cost the city hundreds of millions of dollars. As a result of the backlash, the federal government opted to hold those trials through military commissions in Guantanamo Bay.
Speaking on his weekly WOR radio show on Friday, Mayor Michael Bloomberg said the Abu Gaith case won't be that kind of security nightmare.
"No street is going to be closed because of this," said Bloomberg. "Would I preferred to have it elsewheres? I'm not going to get involved with that. I don't want to make the president's job anymore difficult."
According to Karen Greenberg, the director of the Center on National Security at Fordham Law School, this trial demonstrates the Obama administration's intention to try more of these cases in federal courts rather than face the challenges associated with the military commission system.
"It makes more sense to bring them here," said Greenberg, who has been an outspoken critic of the detention facility at Guantanamo Bay and of the military commission process. "It's easy to charge them here, the statutes are not contested and they're going to go forward."
Community Board 1, which covers the World Trade Center site as well as the federal courthouse, has received just one email asking about the trial, according to Catherine McVay Hughes, the board chairperson. In 2010, CB 1 passed a resolution calling for the trial of Khalid Sheihk Mohammed to be held on Governors Island.
Hughes said she has confidence the NYPD will be able to manage the impact of the trial on lower Manhattan.
"It's good that someone who's been associated with 9-11 will be brought to justice," Hughes added.