Noreaster Strikes Sandy Scarred Areas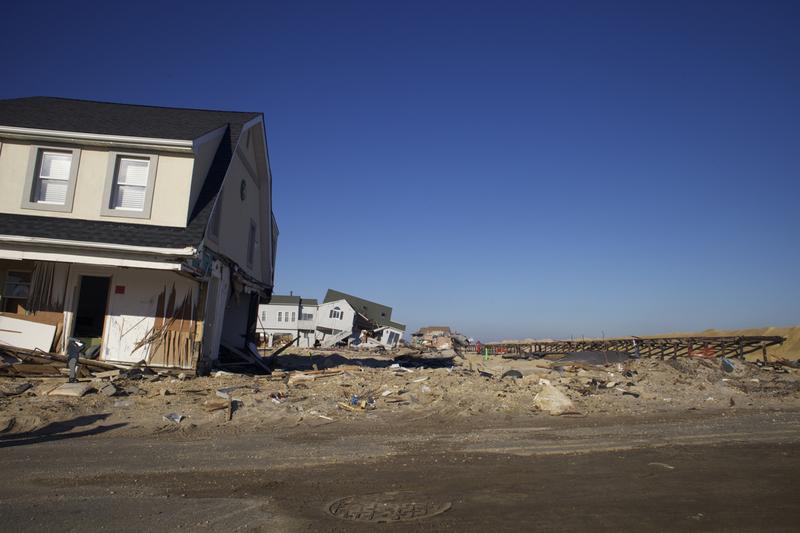 Residents in many New Jersey coastal communities battered by Sandy watched with dread this week as wind swirled and flood waters spilled onto highways and door steps as the latest Nor'easter unfurled up the east coast.
Sand drifts blew onto Ocean Avenue in Point Pleasant Beach. Farther south, in Ortley Beach, the ocean lapped at the town's newly replenished dunes, repaired after Sandy at a cost of $1.6 million.
In nearby Mantaloking, the gnarly surf breached the dunes, flooding out Route 35, a roadway recently repaired after receiving heavy damage during Sandy.

In Sea Bright, the flooding came not from the ocean, but from the nearby Shrewsbury River. Ocean Avenue, the borough's major thoroughfare, had to be closed three times during high tide.

A handful of homes still in tatters from Sandy took on water up to their floor joists. Others were thankful when the water stopped at their doorsteps. Officials are struggling to figure out why the flooding has increased.

"This [Nor'easter] was the third time we had a water event in our downtown since Sandy. So clearly there's something happening that's causing the water to come up higher and more frequently," said Dina Long, mayor of Sea Bright.

One theory is that debris swept into the river during Sandy is causing a change in the tide, failing to allow for a normal in and out flow of the waters to the ocean.

"There is no question that there is a lot more material in there displacing where the water originally was and it is possible it could be slowing down some of the water of getting back out," said Jim Nickels, marine scientist at the Urban Coast Institute at Monmouth University.

This week he will use sonar to map the bottom of the Shrewsbury River, to determine if it's adding to the problem.

Other causes for increased flooding post Sandy include eroded dunes, and compromised bulkheads destroyed during Sandy.

On top of that, the recent spate of Nor'easters has potentially made the public more aware of a storm's potential harm.

"I think the public now is a lot more sensitive to looking at high water issues than they were in the past....having lived through Sandy they've learned that this is potentially a problem," said Nickels.